BLACK HONEY +BAD NERVES @ CHALK, BRIGHTON, 31ST MARCH 2023
Since they emerged in 2014, Black Honey has been electrifying audiences with their hypnotic soundscapes. The groundbreaking foursome masterfully weaves garage rock, shoegaze, and dream pop elements, creating an exhilarating and entrancing auditory journey.
Having amassed a treasure trove of unforgettable singles, EPs, and albums, Black Honey has received rave reviews and nurtured a rapidly expanding fanbase. Their 2018 self-titled debut album showcased unbridled ferocity and ethereal allure, while 2021's "Written & Directed" took their sound to new heights with polished confidence and production. Unforgettable anthems like "Spinning Wheel," "Corrine," and "Believer" have etched their name in indie rock history.
The atmosphere at Brighton's Chalk venue is positively electric even before hometown heroes Black Honey strike a chord. The band delivers a mind-blowing performance for the sold-out crowd, their energy and passion palpable and infectious.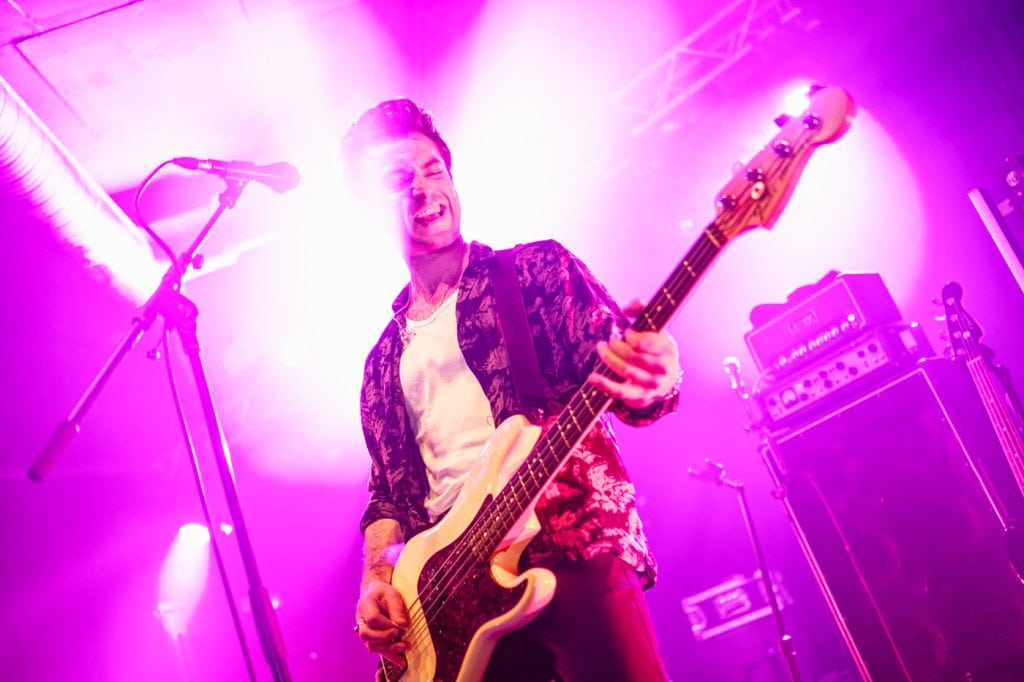 Launching with "Charlie Bronson" and tearing through a medley of old and new favourites, "Spinning Wheel" and "I Like the Way You Die" stand out as just a couple of the many showstoppers. The encore features a searing rendition of "Run For Cover" and the beautiful "Corrine." Given the packed house, it's clear that Black Honey's next stop should be the iconic Brighton Dome.
But Black Honey didn't arrive empty-handed, bringing along Essex garage punks Bad Nerves to get the party started. Bad Nerves has been shaking the UK rock scene to its core with their relentless energy since their 2020 debut album "Bad Nerves." The audacious rockers delight fans with their addictive blend of garage punk and indie rock, earning a loyal following through high-octane headline tours and unforgettable performances at Reading and Leeds Festivals. Currently, the band is back in the studio crafting their highly anticipated sophomore album.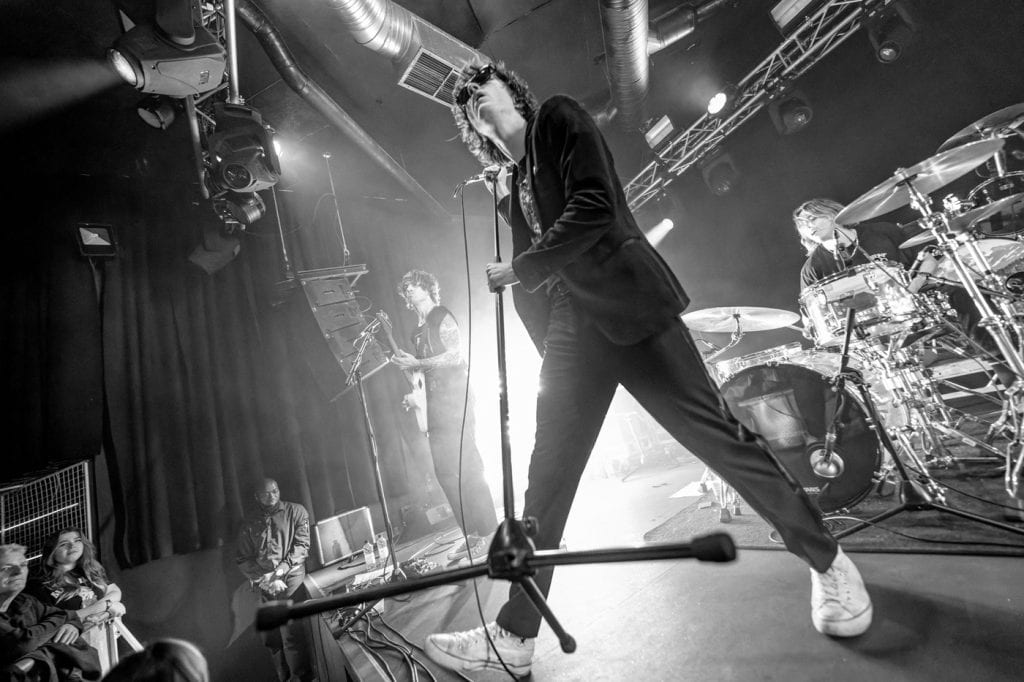 From the get-go, Bad Nerves had the early crowd eating out of their hands as they ripped through singles like "Don't Stop," the irresistible "Baby Drummer," and "Can't Be Mine," all at breakneck speed. Other standouts included the banging "Radio Punk" and the classy "Electric 88." 
The intro to "Wasted Days" is teased before a 1,2,3,4, full throttle as Bobby Nerves jumps into the crowd. The set concludes with the exhilarating "Dreaming," leaving everyone craving more of their contagious energy, including me. Bad Nerves are a band that needs to be on the top of your "Ones To Watch" list now.
You can check out the full galleries of the night below.
Black Honey Gallery
Bad Nerves Gallery