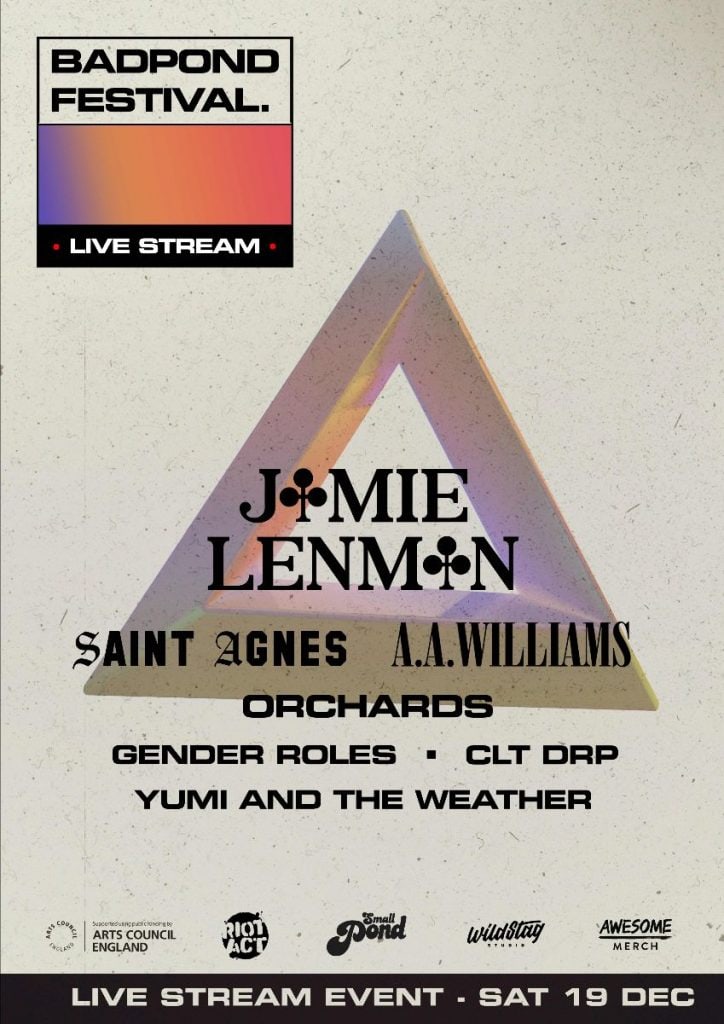 Featuring Jamie Lenman, Saint Agnes, A.A Williams, Orchards, Gender Roles, CLT DRP & Yumi And The Weather
Against all odds, Small Pond are delighted to announce that their Bad Pond festival returns for its fifth year on Saturday 19th December 2020 for a very special FREE live stream event, headlined by alt-rock cult hero Jamie Lenman.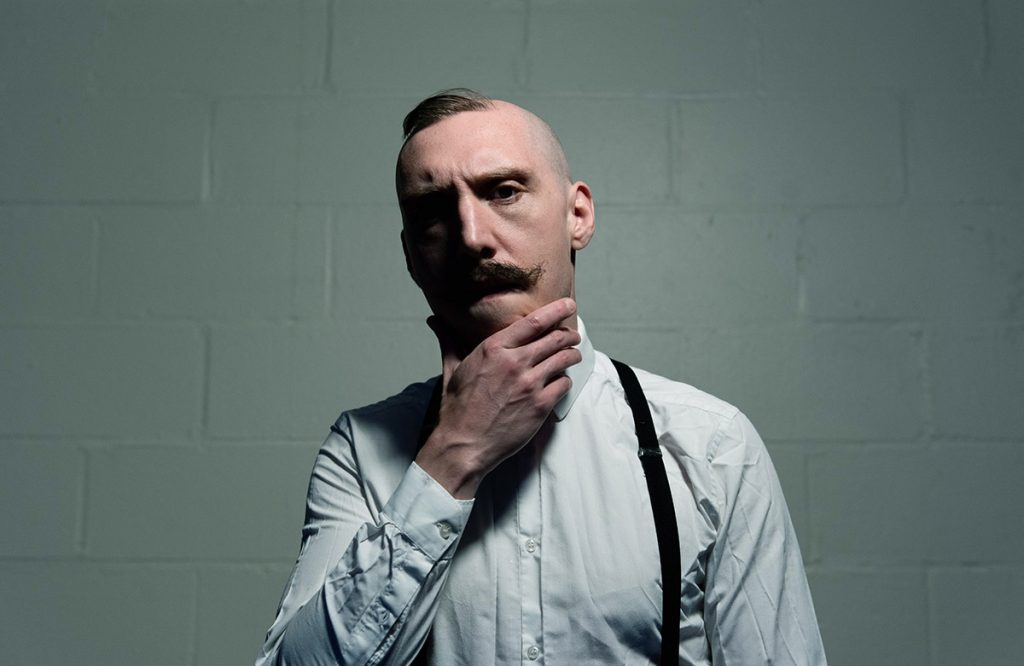 All bands will be performing live from Ooosh! Tours Studios, the event runs from 2.30pm – 10pm GMT, and further details of how to take part will be shared on the official Facebook event: https://fb.me/e/XXBrP0OL
With the inaugural event held back in 2015, Bad Pond is an annual festival that sees Brighton-based promoters Small Pond bringing some of their favourite bands and artists to make a huge noise in their south coast hometown, and they aren't about to let COVID-19 put a stop to proceedings, despite having to postpone this year's event back in spring.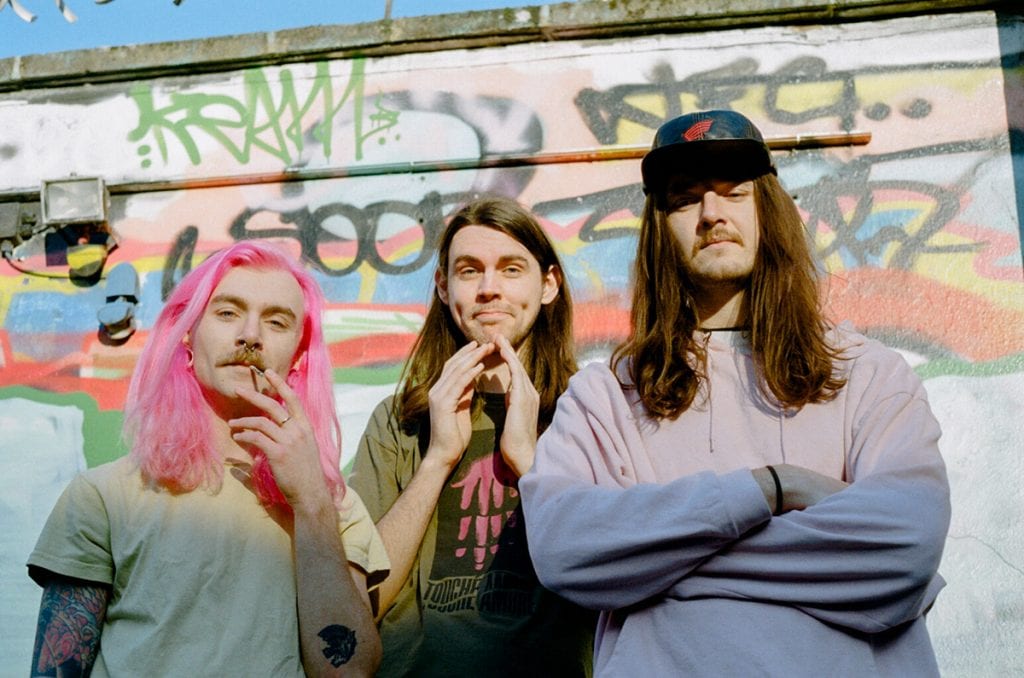 Completing the line up this year, the danceable, reinvented post-hardcore of ex-Reuben frontman (and now solo sensation) Jamie Lenman will be joined by ferocious four-piece rockers Saint Agnes, a rapturous blend of post-rock and post-classical from A.A Williams, the upbeat math-tinged bedroom pop of Orchards, hometown alt/indie-punk faves Gender Roles, the righteous feminist electro-punk of CLT DRP, and the lush synth-laden alt-pop of Yumi And The Weather.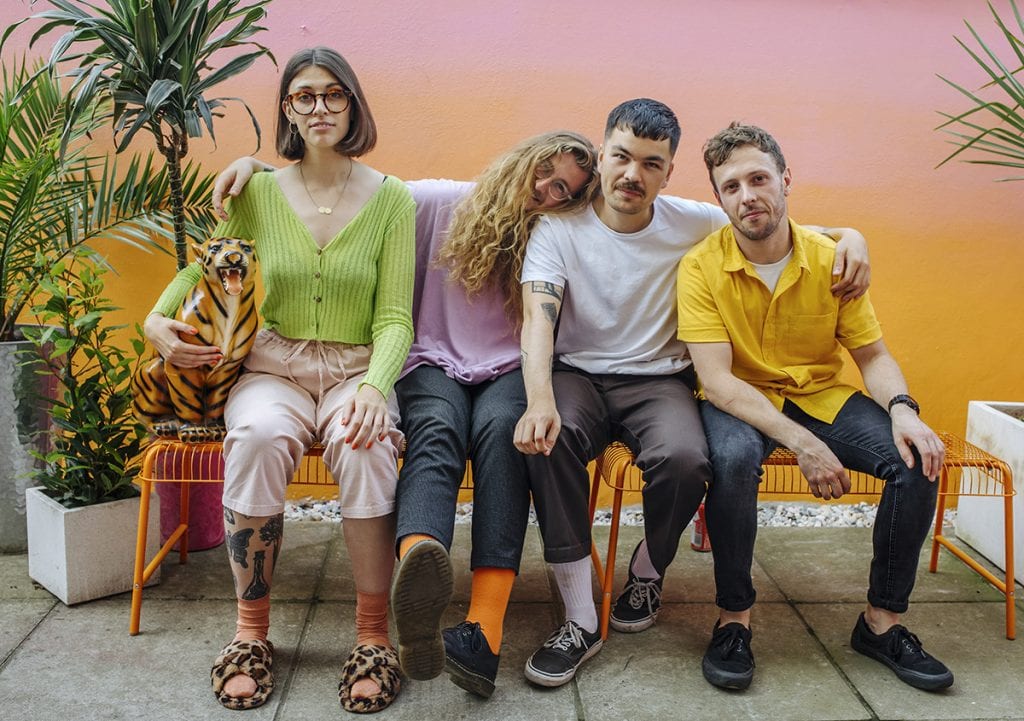 As is now traditional, the line-up takes in all flavours of experimental and alternative music, with a gleefully heavy streak, from both world-renowned and newly discovered acts alike.
Bad Pond is proud to be a Keychange festival. PRS Keychange is a pioneering European initiative which empowers women to transform the future of the music industry and encourages festivals to sign up to a 50:50 gender balance. Find out more about Keychange here.
Bad Pond Live takes place on 19th December 2020
Bad Pond is another ambitious project from Small Pond—a young music company centred on a thriving recording and rehearsal studio complex in the heart of Brighton which is becoming a favourite haunt for rising bands and renowned acts alike, many of whom have also stopped by to film live session videos or deliver masterclasses.
With a keen ear for attention-grabbing music, the Small Pond record label is home to acts including The Physics House Band (a Guardian New Band Of The Week) alongside CLT DRP, Bitch Falcon, Yumi And The Weather, Natalie Evans, Inwards, InTechnicolour, Town Portal, Brian Campeau, Yama Warashi, Wild Cat Strike and Luo.
With previous Bad Pond line-ups boasting standout UK and international acts—including Delta Sleep, TTNG Three Trapped Tigers, Mouse On The Keys, Bo Ningen, Town Portal, The Physics House Band Kagoule, Palm Reader, OHHMS, Body Hound, Cassels, Nervus, Tangled Hair, Sœur, Pijn, HOLYGLAM, Beach Riot, Yumi And The Weather, LibraLibra, Cousin Kula, Valerian Swing and Wild Cat Strike—this fast-growing event has established itself as a must-attend for fans of alternative and progressive live music from across the world.
Bad Pond online:
https://www.facebook.com/badpondfestival/