Cornish hardcore upstarts Bobby Funk team up with TNSrecords to unleash the band's debut album 'Longing For The Bonging' a high octane thrill ride of snotty fast punk!
Download the track using the code qjx8-wtnn from https://tnsrecords.bandcamp.com/yum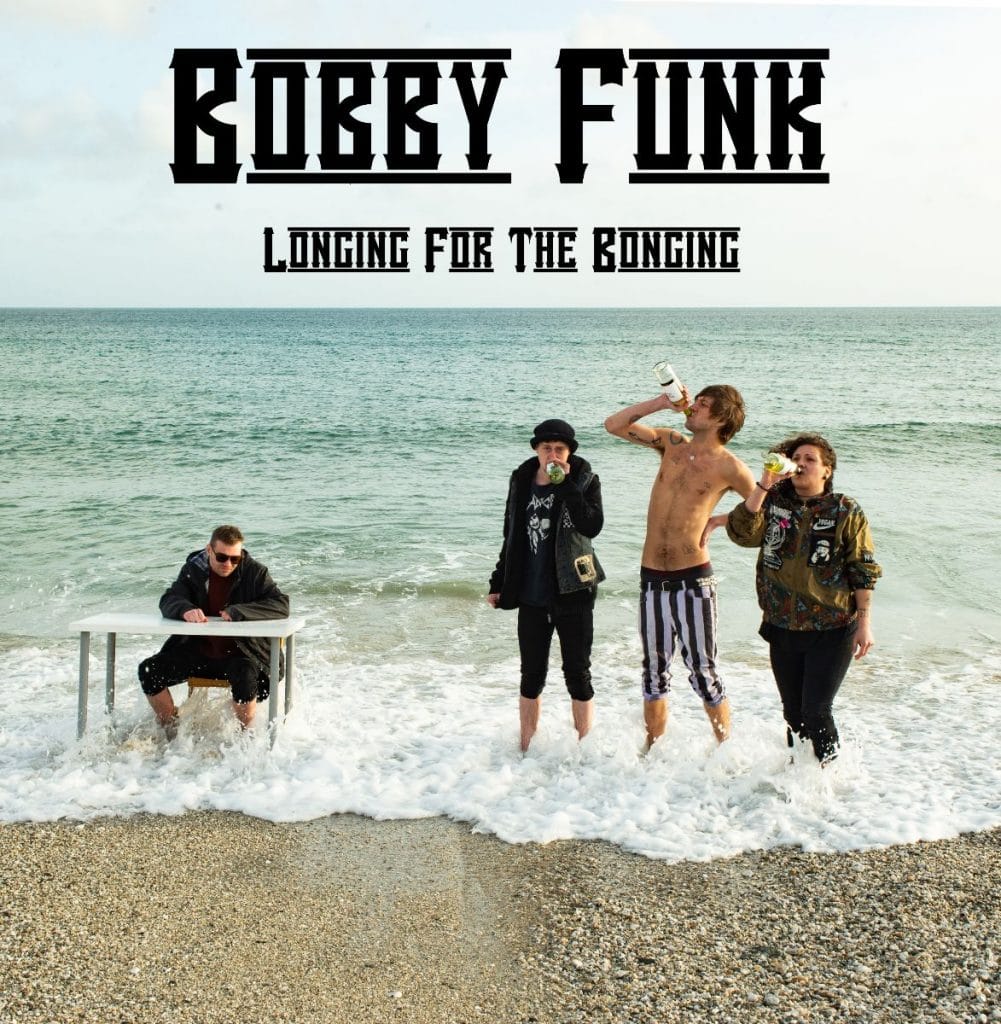 Two years on from 'Avocado Stains' Bobby Funk are back with their debut album 'Longing For The Bonging' on TNSrecords. Recorded in January 2020, this is the bands most ambitious offering yet. From the first dystopian guitar notes on 'Dunch' to the euphoric trumpets and drumming on 'Gammon Club' this album does not let up for the whole 21 minutes. Fast paced, energetic songs and tongue in cheek lyrics are what we've come to expect from Bobby Funk and this release does not disappoint.
Dunch explores Judy Dench's Hench lunch, I'm A Cat is self-explanatory, Put Your Hands On The Car transports us to Fergus Beeley's road rage incident, K Grind focuses on skateboarding and Ketamine and Breakfast Means Breakfast is an insight into the fragile British "better than all the rest" mentality. Side B kicks off with what it would be like to be Best Friends With Kanye, do you realise that I've got Onion Eyes? Povvo Goblin pits the Tolkein Proletariat Goblins against the Tory Harry Potter ones and Gammon Club takes you into the mind of Wetherspoons Terry in a triumphant finish.
"In an odd way after the last few weeks I feel the album name has taken on a new meaning for me. I find myself 'Longing For The Bonging' of a simpler time where the uncertainty of Brexit rather than a global pandemic hung over our heads. At least we could still go to gigs…" Ollie Meyrick
Longing For The Bonging will be available on limited hot pink 12" vinyl, CD and digital formats, on 6th June through TNSrecords.Pre-order: https://bit.ly/bobbyfunk
Bobby Funk are:Ollie – Vocals
Rob – Guitar
Alex – Bass
Shannon – Drums