First taster from the new album 'Siege' available to pre-order here from today!
CJ Wildheart releases a brand new video for "State of Us" on Friday 13th November 2020 – the first track to be taken from his upcoming, lockdown inspired album "Siege".

'State of Us' gives a taste of CJ's direction for his new album, with it's aggressive and heavy approach. CJ recalls the inspiration for the track "Being stuck inside looking at the trouble in the world and the clowns that live in it. Just look at the state of us."
The album is a blistering, aggressive dose of raw emotion and is arguably CJ's heaviest album to date with a sonic palette combining equal parts punk and metal.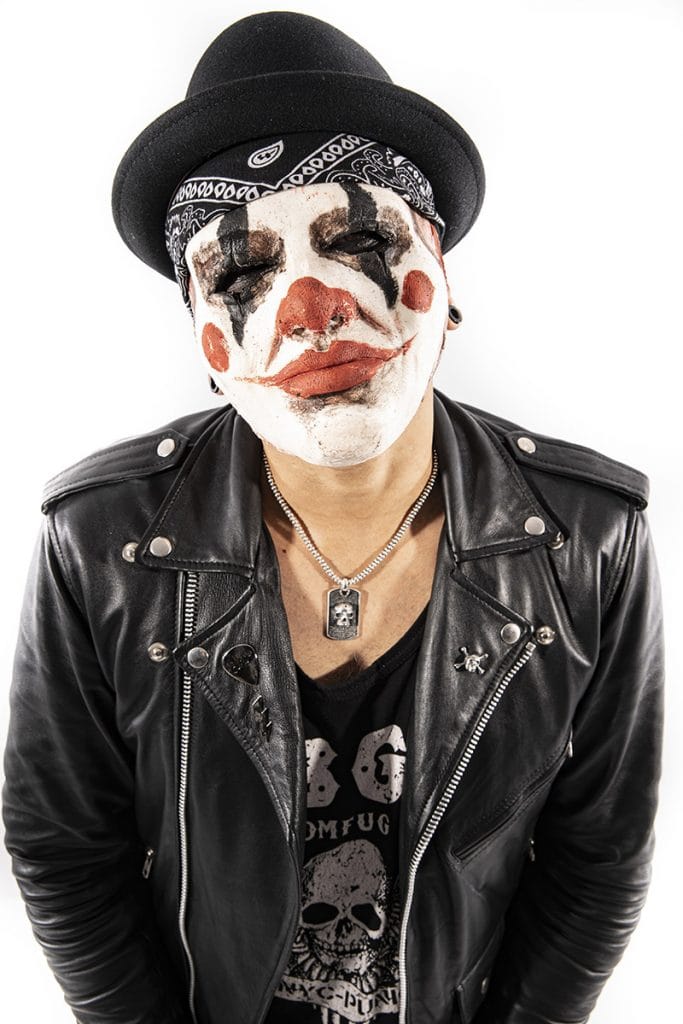 "I wrote this album during lockdown 2020," recalls CJ "My emotions were running high, both my parents are in nursing homes and were sheltering. I didn't see my girlfriend for 3 months and the world just seemed to go down the toilet pan!"

CJ continues "The pandemic seemed to bring out the best and the worst out in people, but if you can remember back to the heady days of March and fights in supermarkets over toilet paper and unnecessary stock piling – It made my temper fare. This is where this album comes from. Raw emotion from what I was seeing in the world."
The 8 track album is a sonic assault that perfectly encapsulates the anger, the fear and the emotion of being locked down this year. Don't expect any pop songs!
We'll leave the fnal word to CJ

"Some of my opinions have changed over the last few months but I still believe we're all a bunch of clowns!"
The album "Siege" is available to preorder now directly from CJ's website www.cjwildheart.bigcartel.com with the CD's due to land and be sent to fans in December.
Connect with CJ
www.facebook.com/cjwildheart
www.twitter.com/cjwildheart
www.instagram.com/cjwildheart