Debut Album It's All There But You're Dreaming Out Now
East London punk trio FALSE HEADS are delighted to announce a run of November 2021 UK headline tour dates, with tickets on sale now.
With COVID cancelling appearances at SXSW and New Colossus in New York, and putting their first ever national TV appearance in Germany and debut album tour in jeopardy, vocalist Luke Griffiths comments on the triumphant tour news: "We're finally back—it's been brutal, but, like cockroaches, we're extremely hard to kill."
The band recently gave their critically-acclaimed debut album, It's All There But You're Dreaming, a physical re-release via Lovers Music / Riff Factory. Emerging out of 2020 with a Joe Cross (The Courteeners) mix of latest single 'Twenty Nothing', the band have now clocked up near 2.8 million streams and quickly are accelerating towards the magic 3 million mark, picking up a wide range of editorial playlist support at Spotify, Amazon, Apple Music and YouTube.
With press plaudits aplenty right in the middle of a global pandemic, It's All There But You're Dreaming was the culmination of over 4 years of hard work from the post-punk trio, who have been going full pelt since 2016. The 12 tracks delve deep into the world of gnarly, outspoken, real-talk, riff-heavy rock music delivered with maximum authenticity and passion.
Without a doubt one of the most-followed up and coming UK bands from the last few years, False Heads have delivered a journey of social subject matters, cultural talking points, political opinions and everything in between. It's All There But You're Dreaming tackles topics that Luke Griffiths, Jake Elliott and Barney Nash have openly talked about in their lyrics since starting out, making this album their own musical timeline.
After having their music featured on BT TV's playlist, Soccer AM, not to mention constant radio support from Jack Saunders (BBC R1), Rodney Bingenheimer (Sirius XM), Steve Lamacq (BBC 6 Music), Gordon Smart (Radio X), John Kennedy (Radio X) and Huw Stephens (BBC R1) to name a few, False Heads' reputation is picking up more pace than ever, with support from some of the biggest names in the business.
Playing alongside the likes of Queens Of The Stone Age, The Libertines, David Byrne, Band Of Skulls, Frank Turner and 'A' is now something of the norm for False Heads, and it's no secret that ex-Ramones manager Danny Fields has deemed them "one of the best live bands in the world."
In the words of Iggy Pop, "False Heads are young and talented and going places…if they came to my town I'd show up for that—if they come to your town you might wanna show up."
Debut album It's All There But You're Dreaming is out now via Lovers Music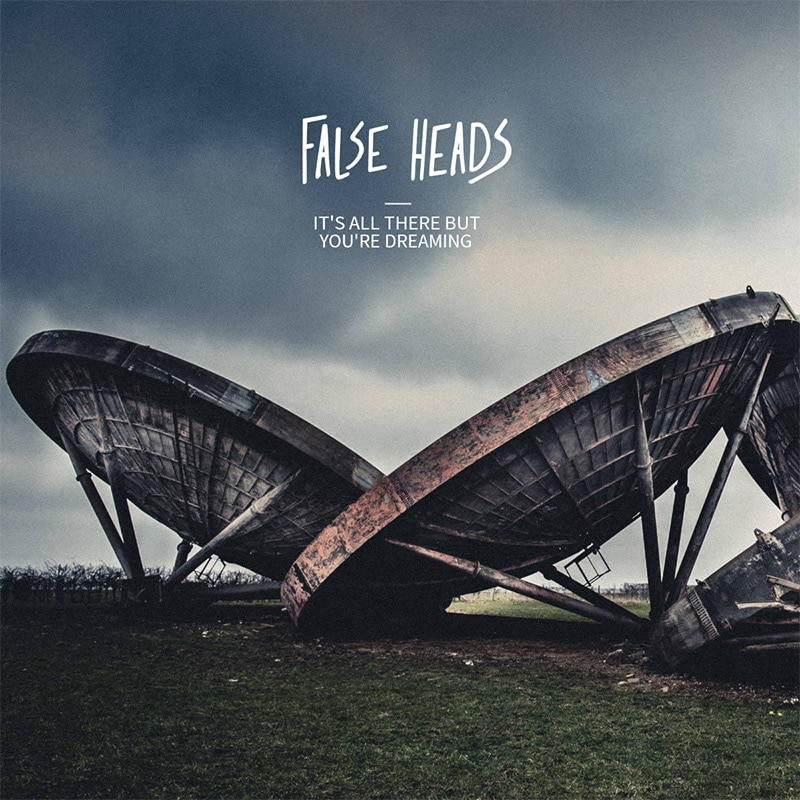 False Heads November 2021 UK Tour Dates:
11/03/2021 – Leeds – Oporto
11/04/2021 – Glasgow – The Hug & Pint
11/05/2021 – Hull – The Adelphi
11/06/2021 – Blackpool – Bootleg Social
11/08/2021 – Dublin – The Grand Social
11/09/2021 – Cork – Winthrop Ave
11/11/2021 – Stockton – Volume Music Bar
11/12/2021 – Liverpool – The Shipping Forecast
11/13/2021 – Manchester – Night People
11/16/2021 – Nottingham – Bodega
11/17/2021 – Birmingham – Hare & Hounds2
11/18/2021 – Northampton – The Black Prince
11/19/2021 – Guildford – The Boileroom
11/20/2021 – Leicester – Soundhouse
11/21/2021 – Bristol – The Louisiana
11/23/2021 – Portsmouth – Edge of the Wedge
11/24/2021 – London – The Windmill
11/25/2021 – Ramsgate – Ramsgate Music Hall
Tickets on sale now: https://myticket.co.uk/artists/false-heads