The single is the first track to be released from the bands forthcoming new album, due 2021 through Hassle Records
South-coast 3 piece GLOO have today released a massive, brand new single 'Work So Hard', through Hassle Records. The track is the first taste of new music in over a year, and is the first to be taken from the band's forthcoming new album, which is due for release in summer 2021. 'Work So Hard' was recorded with producer Jag Jago (The Maccabees, Jamie T, The Ghost Of A Thousand) across the summer of 2020, in-between local lockdowns, travel bands and COVID restrictions.
Listen to 'Work So Hard' – HERE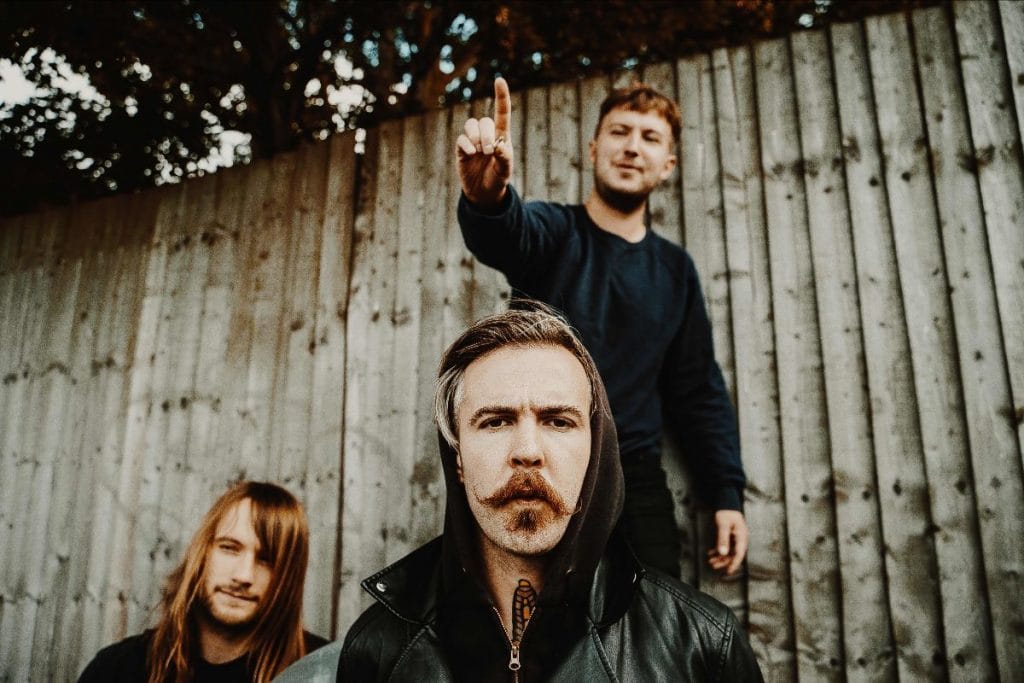 "This ('Work So Hard') was the first song we wrote for the album and the catalyst for the more upbeat and cheeky side of GLOO that's come out on this album. As soon as we finished the layout of the song, we knew this would act as the benchmark we would set ourselves for all of the new tracks from there. We always kind of know when a song of ours is good because it makes us laugh; when the bass comes in there's always a part of me that finds it really amusing!!! In regards to the meaning behind this new track, I really wanted a song that everyone could relate to, about trying your absolute best at something and getting no rewards for it. I think everyone can understand how that feels, and for me it's one of the main reasons I'm in a band, so the sentiment behind this one means a lot to me."
As ever, GLOO have made an incredible video for *pretty much* zero budget, pulling favours and doing it themselves.
"The video doesn't point at anyone in particular but more at the general idea that being yourself these days just ain't enough. You gotta be weirder , wackier, cooler. The "super trendy " stylist is our old bass player so was nice to go full circle with the people involved. Having been in and around the music industry for the past 10-15 years, it wasn't hard drawing inspiration for a pompous, too cool for school character. The video was shot entirely by ourselves and our drummer Mark's girlfriend, edited by us and filmed at FactoryLive in Worthing – where hopefully if humans are allowed to sit at tables with each other again sometime soon, then we'll be setting up a show there for next year."
Live wise, the band are confirmed and announced for 2000trees Festival next year, and are currently working hard on some headline shows and dates for early 2021.