New album A Brighter Side of Death out April 2021 via Arising Empire
Swedish horror metal band MISTER MISERY have also unveiled new single/video 'Ballad of the Headless Horseman' and announced the release of new album, A Brighter Side of Death, out 23rd April via Arising Empire.
Stream / purchase here: https://MisterMisery.lnk.to/balladoftheheadlesshorseman
Spawned from the hallowed parts of Sweden in 2018, MISTER MISERY have rapidly grown to prominence in Europe, with their debut album Unalive (2019) gaining huge praise from Metal Hammer DE, Aardschok NL, Rock Hard Italy and more.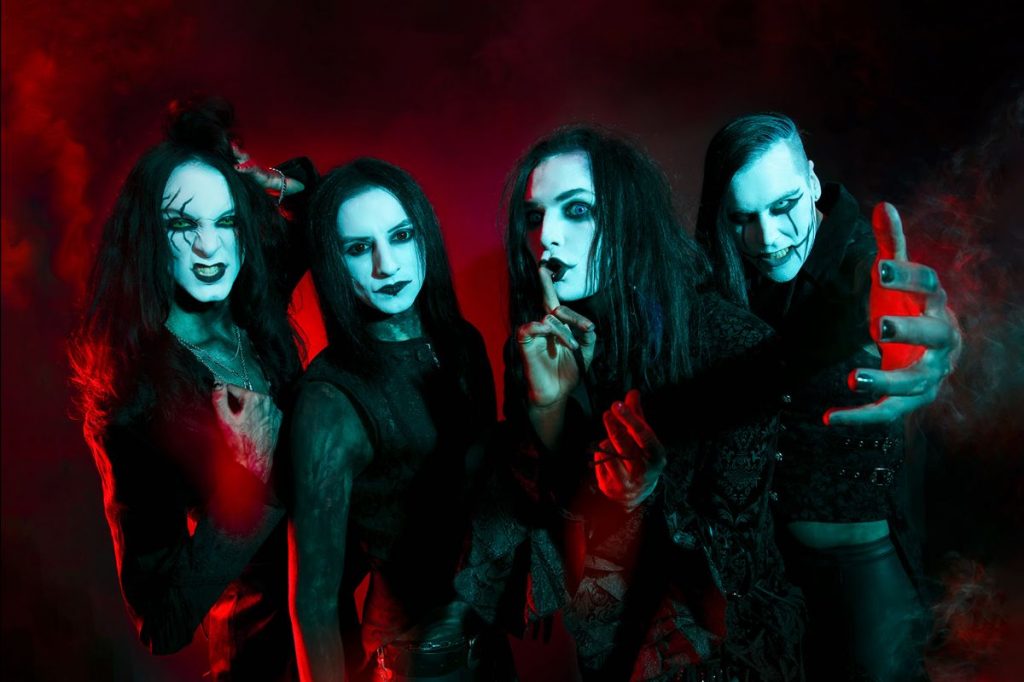 While the global pandemic crushed schedules, MISTER MISERY kept busy during quarantine writing breathtaking material, resulting in new album A Brighter Side of Death.
The band commented: 
"We feel super excited to finally release the pre-order for our brand new second album A Brighter Side of Death. It's been one hell of a ride to say the least, and we have pushed our musical abilities to the maximum on this one! We look very bright on the future for this band and we have never looked more forward to stepping onto a stage again in 2021!"
Pre-order/save A Brighter Side of Death here: https://MisterMisery.lnk.to/abrightersideofdeath
The new single 'Ballad Of The Headless Horseman' combined with a mind-blowing music video marks a milestone for the band and opens up the next chapter of their horror story. Stronger, scarier and more diverse than ever.
Vocalist / guitarist Harley Vendetta commented: 
"'Ballad of the Headless Horseman' was absolutely the peak of making this album for me. I was in a great state of mind writing this song and it took me back to the first album Unalive where every riff, every melody and lyric came together in one night. Those usually turn out to be the best songs." 
Guitarist Alex Nine commented:
 "I remember when Harley sent me the first version of 'Ballad Of The Headless Horseman', and I was immediately blown away! Just as with 'My Ghost', Harley had just created something huge out of nowhere. It was perfect and I knew the rest of the album was gonna be more massive than we've ever sounded before!"
Track listing:
01. Ballad Of The Headless Horseman
02. Buried
03. Mister Hyde
04. Burn
05. Devil In Me
06. I'll Never Be Yours
07. Under The Moonlight
08. In Forever (We All Fall Down)
09. Clown Prince Of Hell
10. We Don't Belong
11. Home
12. Through Hell
13. Ballad Of The Headless Horseman (Bonus Track – Orchestral Version)
MISTER MISERY are:
Harley Vendetta | Vocals/Guitars
Alex Nine | Guitars
Alister | Bass
Rizzy| Drums
MISTER MISERY online:
https://www.facebook.com/mistermiseryband