INDIE DAZE
RETURNS FOR SIXTH YEAR WITH 4 DAY RESIDENCY AT THE 100 CLUB
+
HUGE ALL-DAYER AT KENTISH TOWN FORUM – 5TH OCTOBER
This October the celebrated INDIE DAZE festival returns for a sixth sumptuous year – with its biggest and most ambitious line-up to date.
In the lead up to the main event, the hard-working folk at Mute Elephant Music will be staging a 4 day residency at the legendary 100 Club, featuring acts including The Primitives, Thousand Yard Stare, Miles Hunt & Ericka Nockalls and The Frank and Walters, all backed by very special guests throughout the week.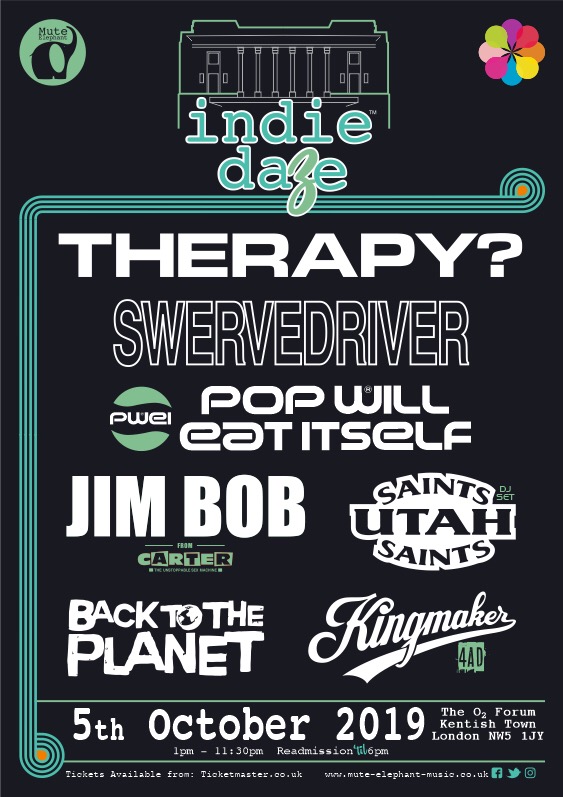 And once that's suitably whetted appetites, Indie Daze will once again be returning to The Forum in Kentish Town on October 7th for a full day of indie delights: 1 stage, 1 day, 1 ticket, 7 bands.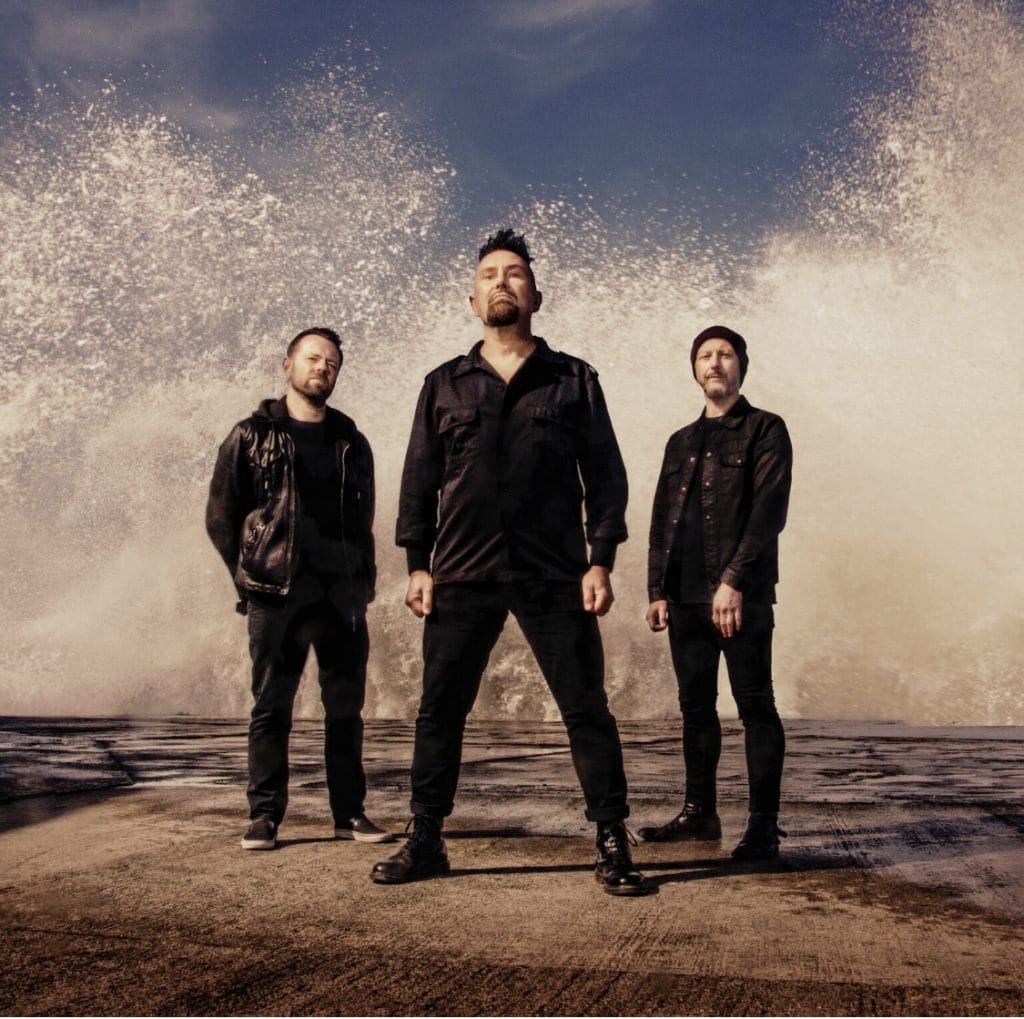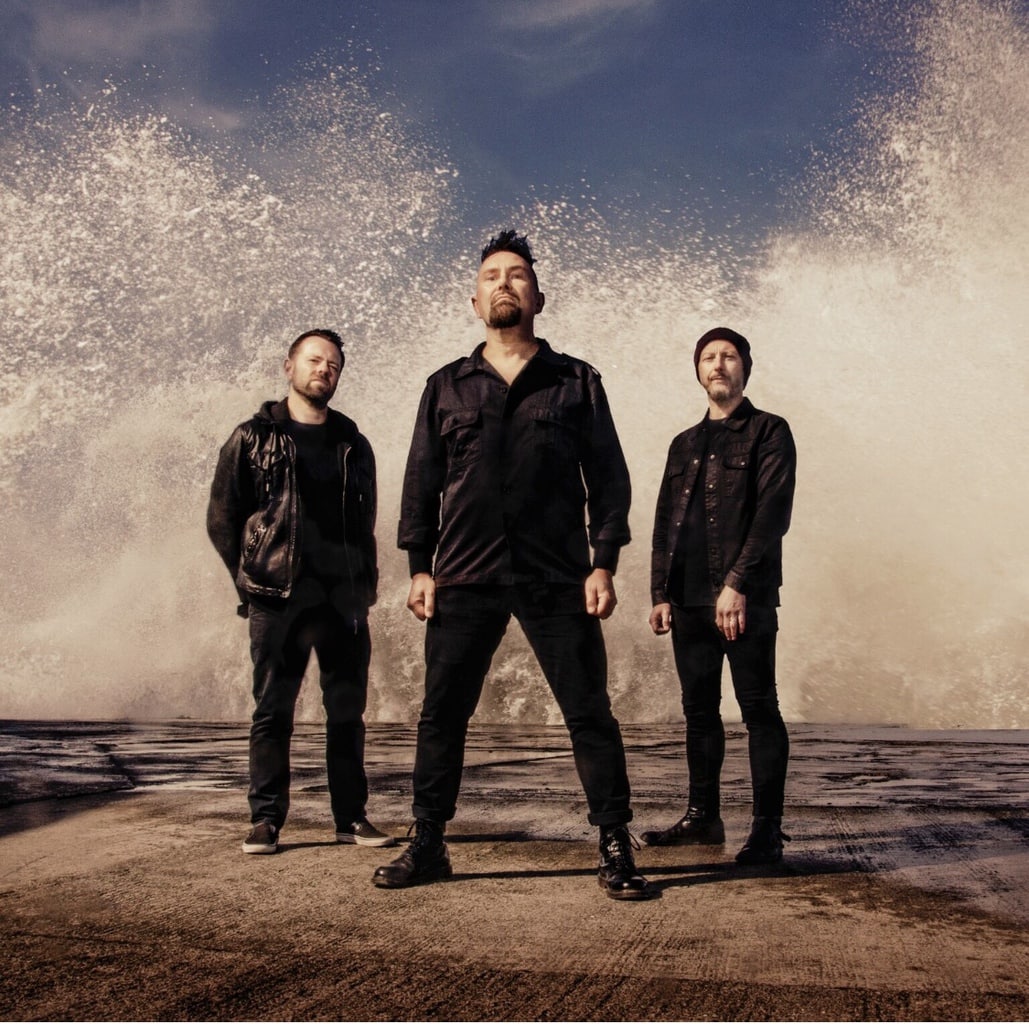 Headlining the event, Mute Elephant are incredibly proud to welcome seminal Northern Irish rockers Therapy? to proceedings – performing a full set and bringing the curtains down on the most monstrous indie music celebration to ever grace the fine city of London.
Formed in 1989 in Belfast, Northern Ireland, Therapy? was started by Andy Cairns (vocals, guitars), Fyfe Ewing (drums) and Michael Keegan (bass). The band quickly got to work on recording a number of early demos, which caught the attention of the legendary BBC DJ, John Peel, who played their single, "Meat Abstract," on his show.
Therapy? attracted major label attention before the trio decided to sign with A&M Records. "Hats of the Insane" helped set mouths watering for Therapy's major debut full-length and they're not to be disappointed. 1994's "Troublegum" found huge success, with their melodic riffs bringing them commercial exposure, nestling well alongside the popularity of grunge.
Fresh from touring 'Future Ruins', an album which details a band moving with real-time and real-life vitality, showcasing new tricks alongside classic hallmarks, Swervedriver join this year's huge line-up. The album exhibits Swervedriver's fabled widescreen escapism but combined with very real fears of the modern condition. Amongst those tracks are powerful album opener 'Mary Winter' and 21st century techno-warfare examining 'Drone Lover'; both share a foreboding uncertainty of the future – a theme that looms over many of the tracks on the band's acclaimed record. Future Ruins received glowing four-star reviews from Q, MOJO, Uncut, The Skinny and DIY.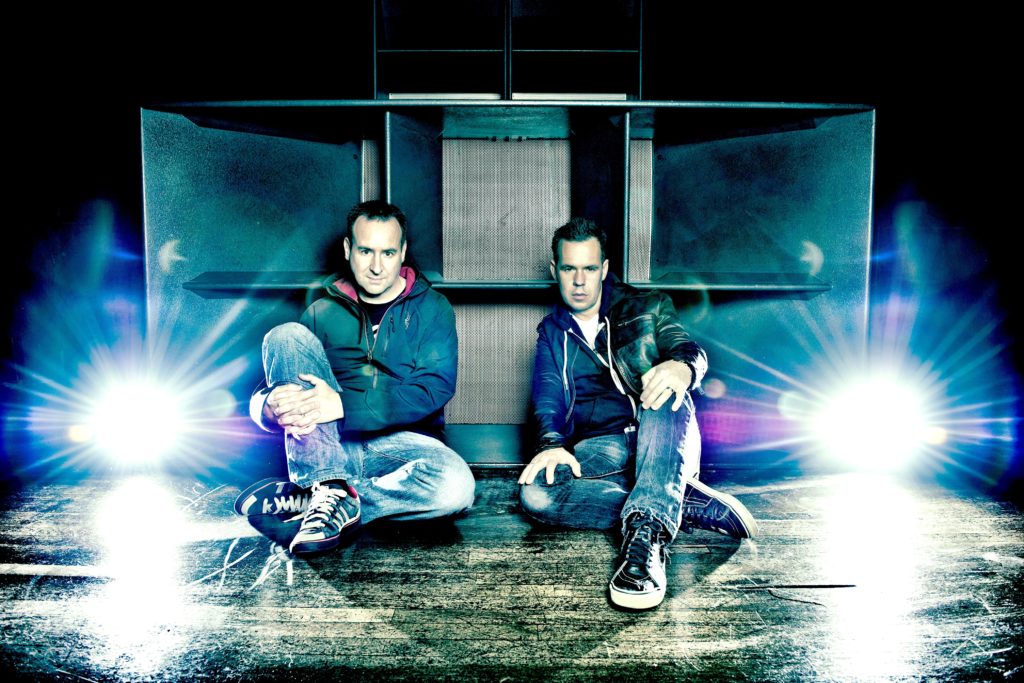 Illustrious electronic dance group Utah Saints have rather precariously walked the tightrope between genres and also between the underground and the mainstream Utah Saints list of achievements is huge and they are continuing to add to it, 24 years later:-
Utah Saints are still very much at the top of their game hosting their SugarBeatClub brand at various Clubs and curating festival stages, putting on an eclectic range of nights from Mista Jam to Justice, Zane Lowe to A- Trak , and have played alongside everyone from Take That to Erol Alkan. They have now put on over 1000 nights and DJ'ed themselves at another 1000.
Of course, it wouldn't be Indie Daze without electro-rock pioneers Pop Will Eat Itself strutting their stuff. In 1987, Pop Will Eat Itself surprised the independent music world by morphing overnight from two minute, three chord indie pop wonders into hip-hop rock crossover pioneers. Years ahead of their time, PWEI produced "Box Frenzy", a furious mix of beatboxes, metal riffs, MC'ing and pop songs. Featuring the notorious "Beaver Patrol" single, and the hugely successful "There Is No Love Between Us Anymore", the album brought the band a whole new audience and opened them up to as much praise as it did ridicule amongst a perplexed music press.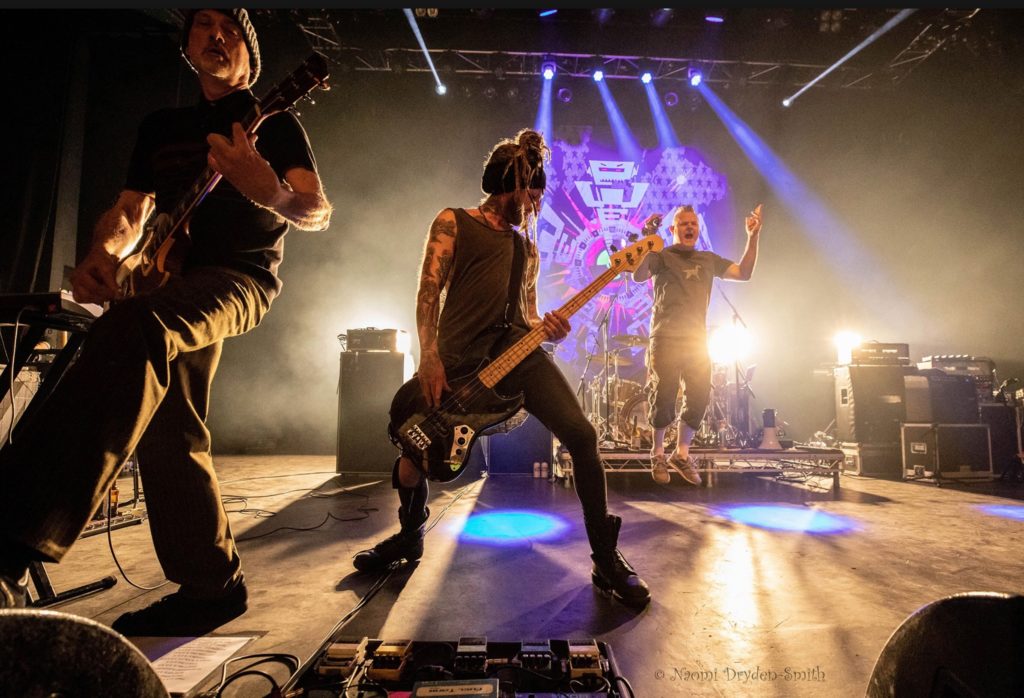 Also on the line up is Carter USM frontman and Indie Daze darling Jim Bob who has had a long and varied solo career outside of Carter; including seven albums – solo and with his disco pop-punk band Jim's Super Stereoworld. Jim's eighth solo album 'GOFFAM' was released in April 2009. 'Goffam' is his second concept record, following on from the critically acclaimed 'School' – which told the story of a struggling comprehensive and its orchestra. 'The story of Goffam' is set in a city in the grip of crime and in desperate need of superheroes.
Punk pop purveyors Back To The Planet have been playing irregular shows together following their 2006 reunion show in Camberwell. Since then the punk pop purveyors have played slots at the likes of Glastonbury, Wickerman Festival and Bearded Theory, and bring their blend of ska, dub, punk and electronic to 2019's Indie Daze line up.
Rounding off the line up are Hull indie rockers Kingmaker 4AD, who enjoyed a spell of commercial success in the early 1990s releasing five top 40 singles and four albums.
Riding on the pre-Britpop Indie wave, Kingmaker's popularity soared with a support slot on the Wonder Stuff 'Never Loved Elvis' tour which took in Bescot Football Stadium. A triumphant set at the Reading Festival in 1991 confirmed their place at the aspiring artist table under the NME coined moniker 'new cool rock', and that year ended with them being named 'best new band' in the NME Readers' Poll. The Melody Maker rated them second.
Tickets for all 100 Club shows are available now through SeeTickets, Stargreen and We Got Tickets.
Tickets for the Indie Daze festival at The Forum are also on sale now and available from SeeTickets and Ticketmaster.