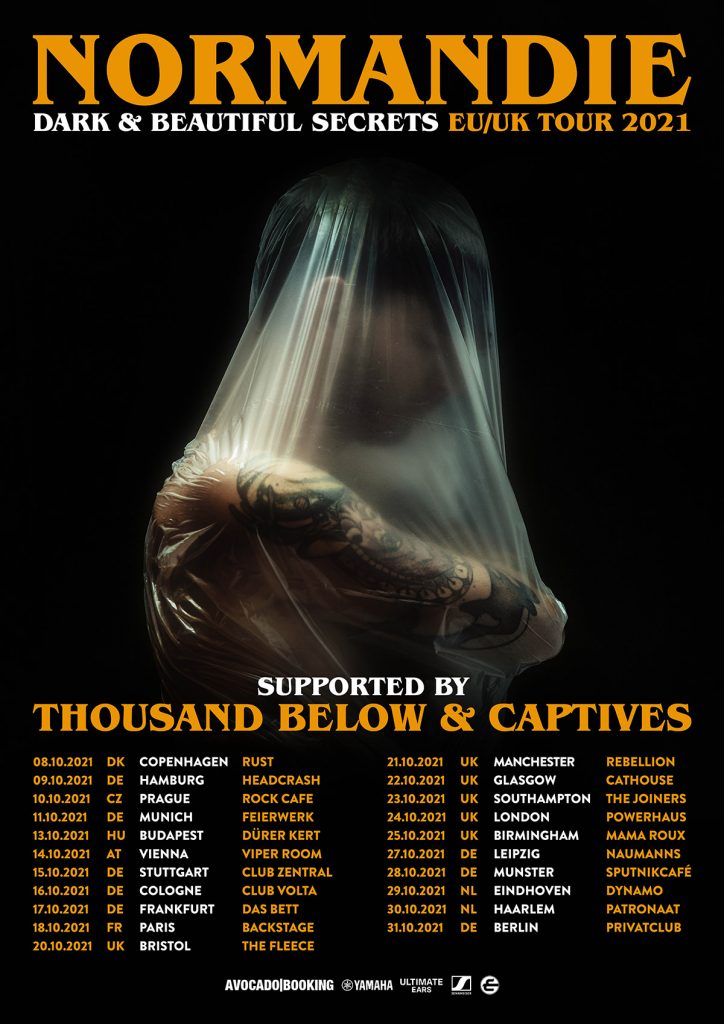 NEW ALBUM 'DARK & BEAUTIFUL SECRETS' OUT 19TH FEBRUARY 2021
Stockholm, Sweden's Normandie have today announced their album tour will now take place in the Autumn of 2021 with special guests Thousand Below & Captives. All previously purchased tickets will remain vaild.
NORMANDIE ·Dark & Beautiful Secrets EU/UK Tour 2021
W/ Special guests THOUSAND BELOW, CAPTIVES
08.10.21 Denmark Copenhagen @ Rust
09.10.21 Germany Hamburg @ Headcrash
10.10.21 Czech Republic Prague @ Rock Cafe
11.10.21 Germany Munich @ Feierwerk
13.10.21 Hungary Budapest @ Dürer Kert
14.10.21 Austria Vienna @ Viper Room
15.10.21 Germany Stuttgart @ Club Zentral
16.10.21 Germany Cologne @ Club Volta
17.10.21 Germany Frankfurt @ Das Bett
18.10.21 France Paris @ Backstage By The Mill
20.10.21 UK Bristol @ The Fleece
21.10.21 UK Manchester @ Rebellion
22.10.21 UK Glasgow @ Cathouse
23.10.21 UK Southampton @ The Joiners
24.10.21 UK London @ Powerhaus
25.10.21 UK Birmingham @ Mama Roux's
27.10.21 Germany Leipzig @ Naumanns
28.10.21 Germany Münster @ Sputnikcafé
29.10.21 The Netherlands Eindhoven @ Dynamo
30.10.21 The Netherlands Haarlem @ Patronaat
31.10.21 Germany Berlin @ Privatclub
Tickets available at https://www.normandieofficial.com/tour-dates
Previously they announced the release of their new album 'Dark & Beautiful Secrets' for 19th February 2021 via Easy Life Records with the impossibly huge & thought provoking 'Holy Water'. Pre-order the record HERE
"Herd mentality is everywhere today; in social media, religion and in politics. When the bubble burst and we're left with just ourselves and our own thoughts – who are we? Holy Water is about asking yourself; is my reality formed by my own or somebody else's belief?" says singer Philip Strand.
Soon, the wider world will bear witness to something extraordinary in the form of 'Dark & Beautiful Secrets'. It's the third full-length from the Stockholm trio – completed by guitarist Håkan Almbladh and drummer Anton Franzon – but in reality, this will be the first opportunity for fans to hear the band as they truly are.
Buoyed by the thematic seeds instinctively sown into first single 'Jericho', Philip felt compelled to dig deeper than ever before and poured his heart out, tapping into a wellspring of personal experience to create each of these new tracks. Facing up to the things that he'd kept hidden away for so long made for some uncomfortable and difficult self-analysis, but that reflection was necessary to produce a record that can really resonate and mean something to people.
"This is a really dark album to me," the frontman admits. "There's something about writing a new album that gives a freedom to be true to yourself in both sound and lyrics. We decided to be as intimate and personal as possible, sharing true stories from our past for the first time. We called it Dark & Beautiful Secrets. Everyone has secrets, each and every one of us has something buried deep down inside that we desperately keep hidden away from the judging eyes of the world. A secret that comes to light can be a beautiful relief. Proof that you have gone through the healing process and you're ready to move on. "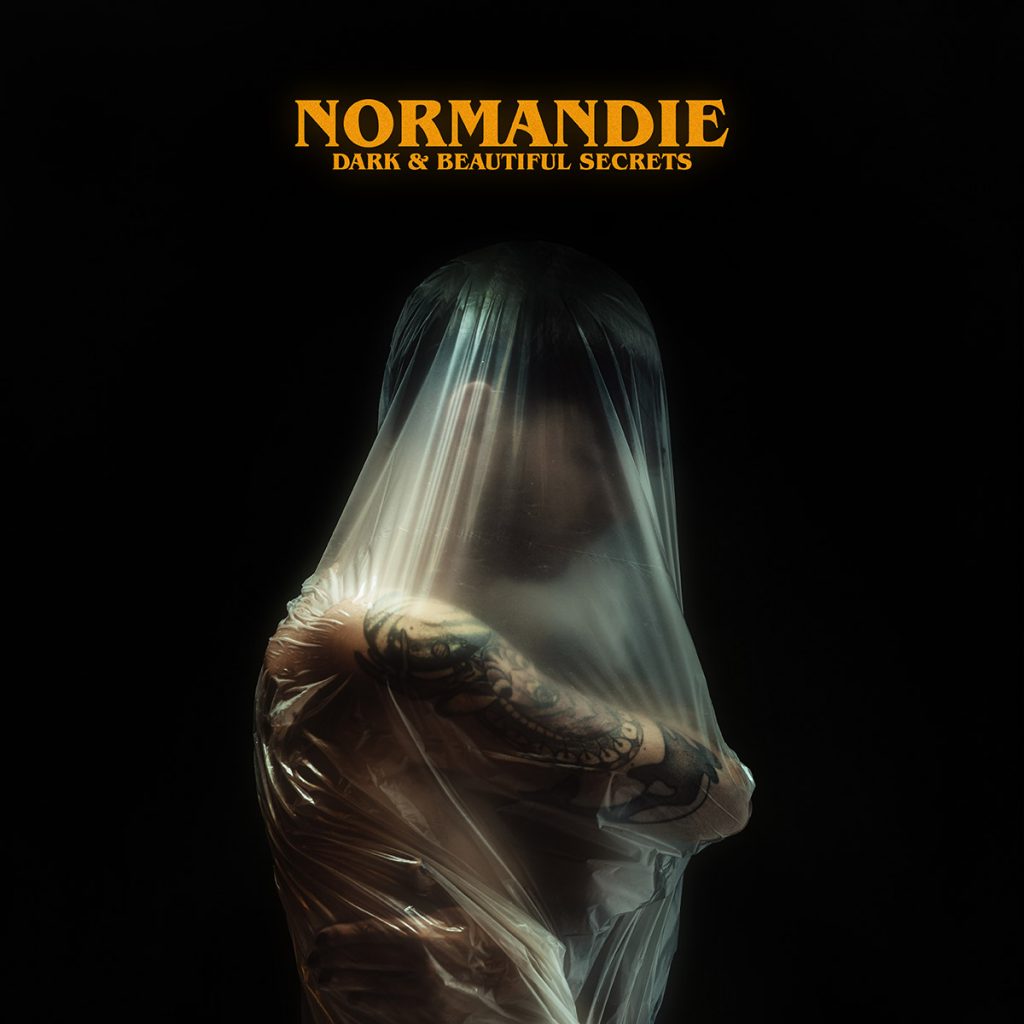 Philip writes with unflinching candour about everything from panic attacks (Hostage) to his fractious relationship with the internet (Atmosphere), and how the need to dig deeper into yourself can make you lose track of reality (Babylon). He writes about love and lust, and how confusing the two can lead to learning harsh lessons about your personal worth (Chemicals). He examines who he was as a child and how much his life and his values have changed in adulthood (Mission Control). Underpinning all of these personal revelations, however, is the moment his life changed forever, aged 14, when he turned his back on the church he grew up in (Holy Water, Bury Me Alive, Renegade).
Though its rooted in the private rites of passage that helped shape Philip as a person, the potency of 'Dark & Beautiful Secrets' lies in that unifying thread about finding the strength and courage to make your own stand in life, and to seek out that which is true for you. It's about being brave about the person you once were and reconciling that with who you want to be.
Dark & Beautiful Secrets tracklist
1. Babylon
2. Hostage
3. Jericho
4. Holy Water
5. Mission Control
6. Bury Me Alive
7. Atmosphere
8. Thrown In The Gutter
9. Renegade
10. Chemicals