Punk-rockers Red City Radio have released new video for "100,000 Candles". Combining their anthem guitar melodies with vocalist Garrett Dale's impassioned lyrics, the track perfectly highlights the band's ability to tell relatable stories through rock music.
"The image of the burning forest as candles turns something destructive into an image we associate with hope," shares drummer Dallas Tidwell. "It becomes a chance that isn't too late to change our fate, to choose a new path. To learn from those mistakes we have to ask ourselves: How did we get here? Why is the world on fire?"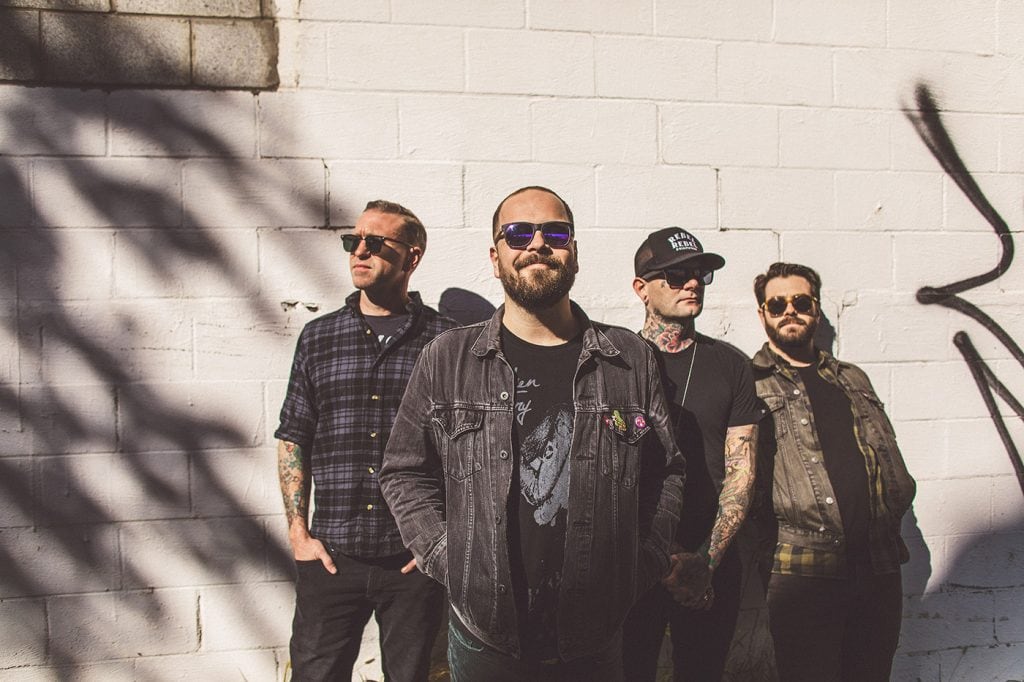 100,000 Candles, which originally premiered on Brooklyn Vegan, is the most recent single from Red City Radio's upcoming full-length album Paradise, whichwill be released 4th December 2020 via Pure Noise Records. "We took the album title from the song of the same name," explains vocalist/guitarist Garrett Dale, "which is about finding your own paradise – even if that's just a hard journey you're going to take. That's what paradise means to me – a paradise of the mind, finding truth and peace and love through your honest, horrible realities. It's all how you look at it, all perception. Paradise can even be a prison if you look at it that way."
The 12 songs that make up Paradise can, if you want them to, act as a kind of mirror of the soul – one that you can look into to analyse who and where you are and, more, importantly, what you can do, even if things seem overwhelmingly bad, to push through.
Paradise Track Listing
1. Where Does The Time Go
2. Baby Of The Year
3. Did You Know
4. Love A Liar
5. Young, Beautiful & Broke
6. 100,000 Candles
7. Paradise
8. Edmond Girls
9. Doin' It For Love
10. Apocalypse, Please!
11. Fremont Casino
12. Gutterland
This isn't some kind of cheesy self-help record, though. It's full of the same trials and tribulations that have always plagued Red City Radio. It's just that this time, more than ever before, the defiance was pushing back against the bad stuff has been replaced by a very palpable sense of hope. It's not just in Dale's lyrics, either – even when they discuss the darker elements of life – but also in the upbeat crunch of "Baby Of The Year", the almost carefree romanticism of "Young, Beautiful & Broke", the title track's sunny guitar licks and riffs, the joyous, rollicking, Thin Lizzy-esque swagger of "Doin' It For Love", the soul-quenching attitude of "Fremont Casino."
Recorded at The Cereal Box in Edmond, OK with the All American Rejects' Mike Kennerty – who also produced and recorded the band's 2018 SkyTigers EP – and mastered at the Blasting Room by Jason Livermore, Paradise is the first Red City Radio release to feature bassist Derik Envy, who joined in 2019.
Rounded out by founding drummer Dallas Tidwell, the chemistry of this incarnation of Red City Radio is both obvious and infectious. Yet while there is positivity within these songs, the bare-bones emotional charge that has always defined Red City Radio is still very present. Musically, too, the band continues to expand and evolve – while the Fest-style punk of their early years is still audible in the framework of their songs, this is a band that has vastly expanded its horizons.
Fans can pre-order Paradise today at https://smarturl.it/RCR_Stores.