Debut EP 'Bad Decisions' out 23rd April 2021
One of Australia's most compelling young rock acts RedHook have premiered new video 'Bad Decisions' via Rock Sound. The video is the title track of their long-awaited debut EP, out the 23rd April, – produced by Stevie Knight (Trophy Eyes, Stand Atlantic, Yours Truly) and mixed by James Paul Wisner (Hands Like Houses, Underoath).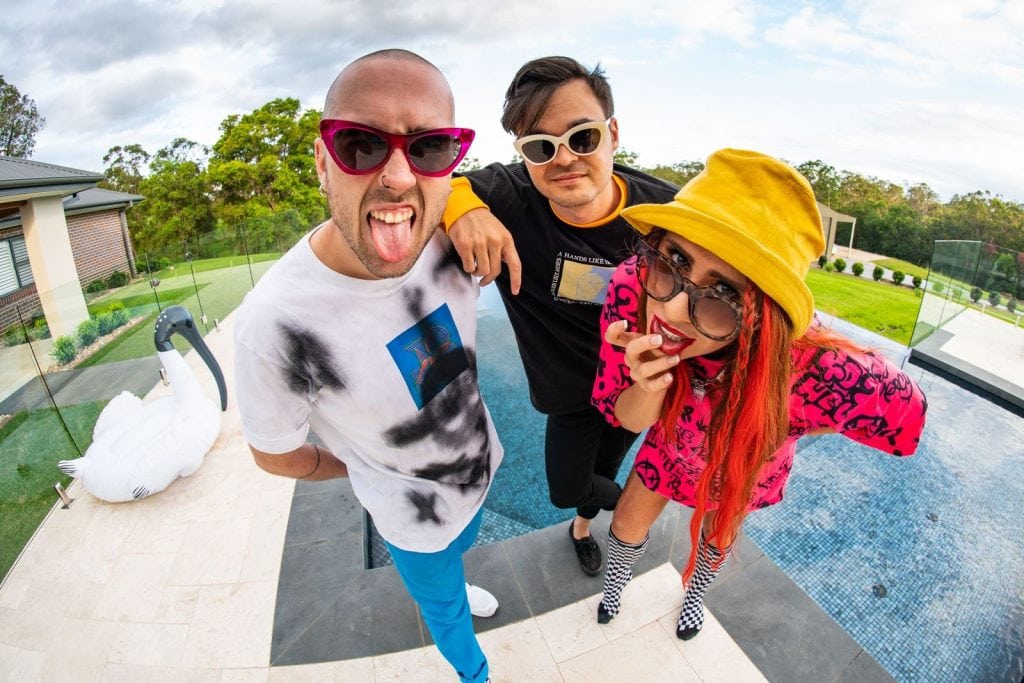 Speaking on the new video lead vocalist Emmy Mack said "I think Bad Decisions represents the perfect intersection of all RedHook's most defining dualities. It's equal parts aggression and vulnerability, darkness and brightness, heaviness and lightness, pop sensibilities and unpredictable sonic fuckery. There are songs on this EP that stray further towards one end of each of those spectrums or the other, but Bad Decisions is the axis at which they all intersect."
Unrelenting and infectious, 'Bad Decisions' is two and half minutes of cathartic alternative rock, led by the relatable, and, at times, uncomfortably honest lyrics of lead vocalist Emmy Mack. Featuring gang vocals from a bunch of RedHook's mates in Yours Truly, The Dead Love, Grenade Jumper, FANGZ, Down For Tomorrow and The Last Martyr, the confessional punk rock singalong hurtles through its blistering guitar solo to its ecstatic finale.
RedHook's debut EP Bad Decisions, which also features previous single 'Cure 4 Psycho', is due out on Friday, 23rd April.
Prior to the worldwide pandemic, the band toured relentlessly, including multiple headline Australian tours and a debut UK/European tour. This also included appearances at Download Festival UK, Download Festival AU, Good Things Festival and BIGSOUND, as well as supporting the likes of The Amity Affliction, Sevendust, Hands Like Houses and Three Days Grace.
Previous releases have seen extensive support from Spotify, Apple Music, triple j (three singles added to full rotation) and triple j Unearthed, with the three-piece winning the Download Sydney triple j Unearthed competition. They've also received glowing support from worldwide tastemaker blogs Rock Sound (UK), Kerrang! (UK), Pilerats, Hysteria Magazine, HEAVY Mag and Don't Bore Us, as well as hosting the ABC's esteemed video program Rage, with multiple music videos being added to rotation.
In the coming weeks, RedHook will reveal an accompanying music video for 'Bad Decisions'.
'Bad Decisions' single is available worldwide now