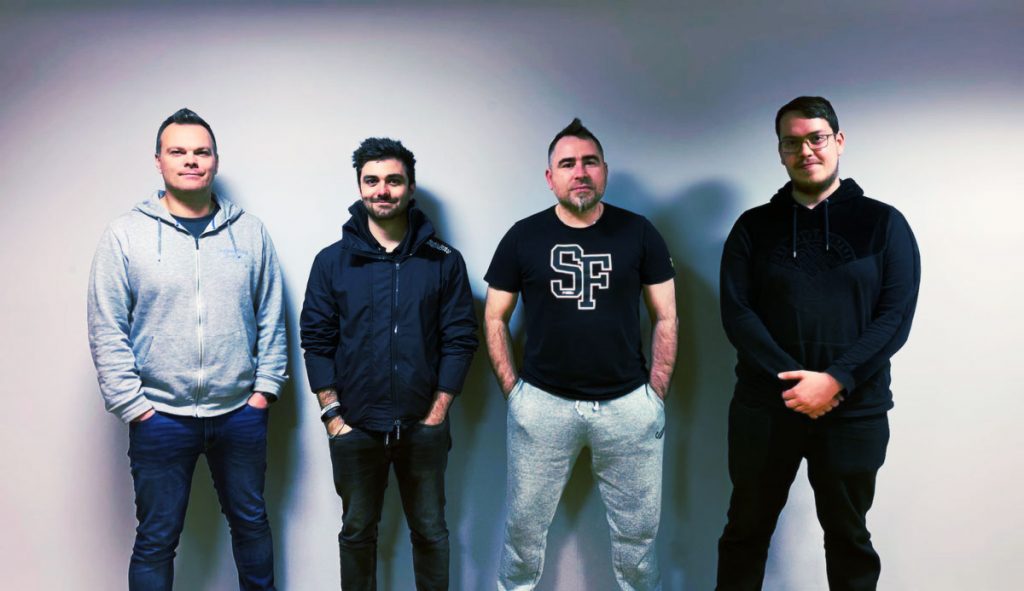 Super fun video puts spin on controlling relationships!
Scotland's THE RUPTURED DUCKLINGS have just unveiled their brand new single ALL SHE WANTS, along with a slick video that captures the track's message perfectly. Being their first single release since the 2019 EP 'Broken Foundations', All She Wants is not just another song, it's a statement that despite the whole world being upside down, a better day will come.
Drummer Marek puts it like this:
"We should be optimistic and believe that the better times are still to come. We are not allowed to perform at the moment but we have internet, television and radio. We would be delighted if you
would like our new song." .
You could be mistaken into believing that All She Wants is just a great sounding track, which of course it is, however, Jonny (Vocal/Bass) explains the inspiration behind the track:
"I tend to write songs about experiences most people will encounter so that it's somewhat
relatable and then make it a bit more extreme…
All She Wants is about someone's partner who is very controlling without it being totally
obvious at first, it then becomes overwhelming and the guy decides to leave. Then he goes
about his life and realises she was actually trying to help him be a better person so they
meet up and decide to give it another shot and it's sort of like a never ending loop.
Having the music video to back this song up was great and I love the idea of using the
PlayStation controller to show the girlfriend controlling her partner, it just works perfectly!".
ALL SHE WANTS is available on all good outlets, check it out on Spotify, Apple Music, Amazon Music & Bandcamp.
Watch the awesome video for ALL SHE WANTS right now:
The band was formed by two friends Jonny Lees & Calum Farquhar while studying HND sound production at Aberdeen College. Drummer Marek Sztuka joined the band in 2017 they then decided to evolve their sound further by recruiting guitarist Dawid Kutarnia in August 2018 and continued to craft their performances across venues in Aberdeen developing their act to achieve their unique hard hitting sound.
They released their 5 track E.P. "Broken Foundations" on June 2019 and received local radio air time and many online reviews. Unfortunately Calum Farquhar left the band in 2020 but fortunately guitarist Mirek was able to step in to perform for their live shows and are now focusing on the release of their new single "All She Wants" which is due for release on Monday 2nd November 2020.
THE RUPTURED DUCKLINGS are:
Jonny – Vocals / Bass
Dawid – Guitar
Marek – DrumsMirek – Guitar (live)
Find THE RUPTURED DUCKLINGS online: