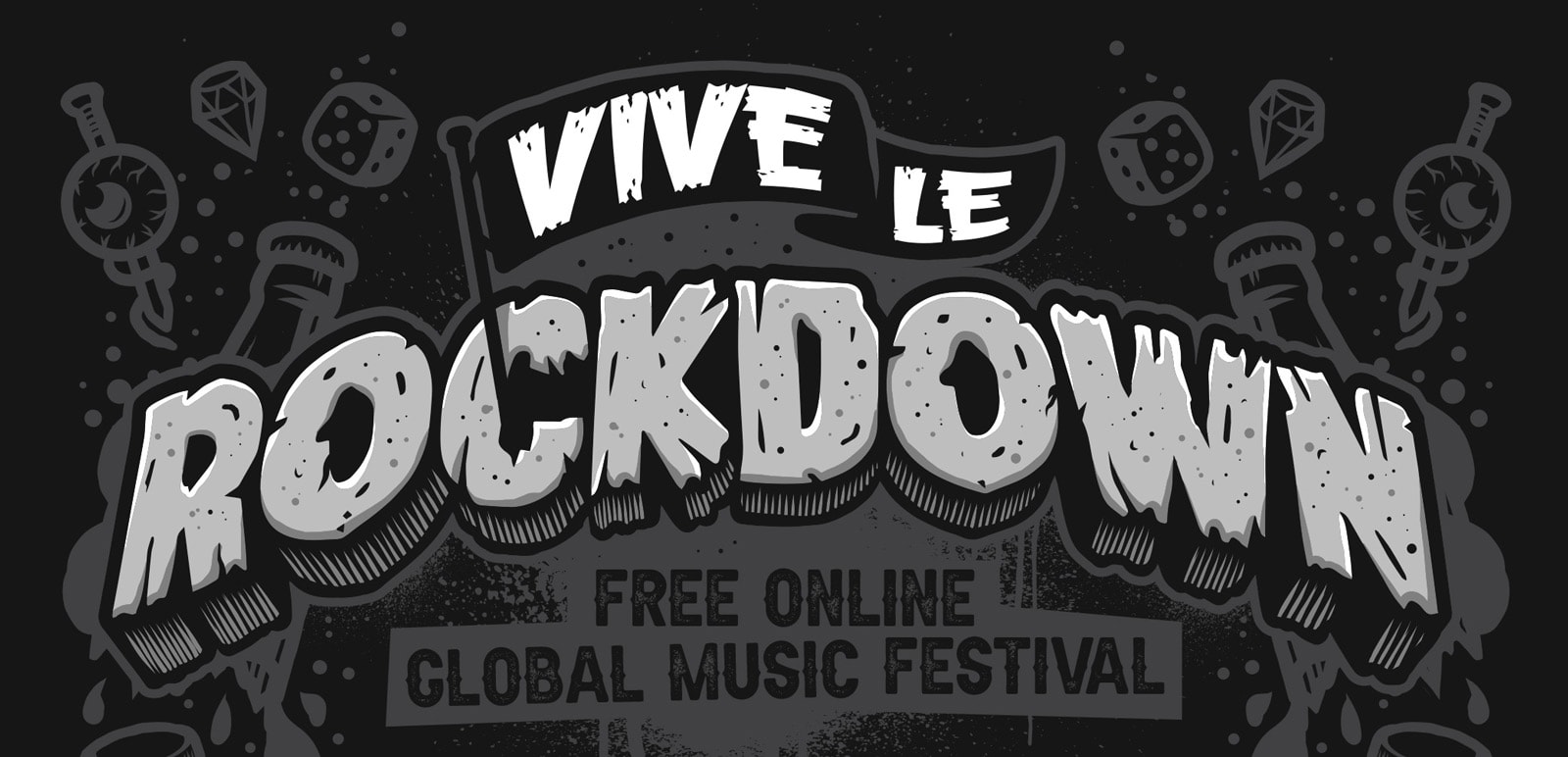 VIVE LE ROCK MAGAZINE LAUNCHES 'VIVE LE ROCKDOWN' Free Online punk Music Festival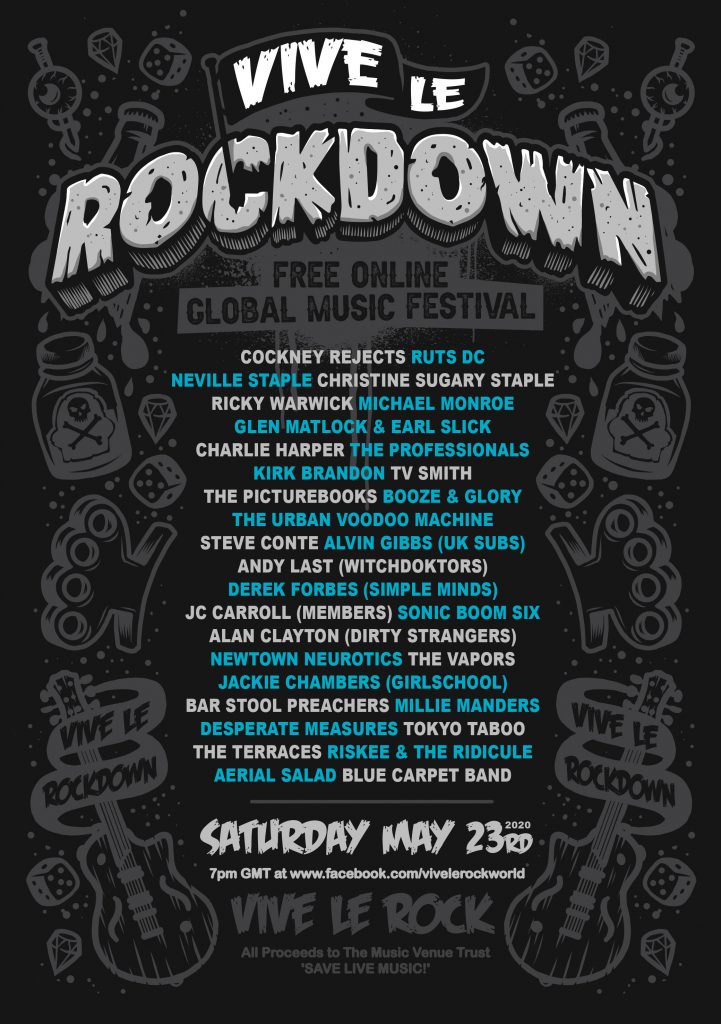 This Saturday Vive Le Rock magazine will host 32 acts from around the world for its free online music festival -VIVE LE ROCKDOWN. Acts include RUTS DC, COCKNEY REJECTS, MICHAEL MONROE (HANOI ROCKS), THE PICTUREBOOKS, KIRK BRANDON (SPEAR OF DESTINY) , DEREK FORBES (SIMPLE MINDS), SEX PISTOLS LEGEND GLEN MATLOCK and newer acts like TOKYO TABOO and the BARSTOOL PREACHERS.
All proceeds go to the Music Venues Trust to help keep our music venues alive!
VIVE LE ROCKDOWN-This Saturday May 23rd. 7pm U.K time at www.facebook.com/vivelerockworld www.vivelerock.net