ORDER NOW FROM LUX RECORDS HERE
Here we go again with the Swiss punk-rock double-action BITCH QUEENS and DELILAHS'77. After a successful and by now long sold out first split, they teamed up once again for two brand new punk classics. DELILAHS'77 recorded Misfits' "Some Kinda Hate" and BITCH QUEENS covered the legendary DEAD KENNEDYS track "Too Drunk To Fuck". Everything put on tape with the same high energy attitude like back in the 80s but with a new modern 2020 punk sound. Once again Bitch Queens drummer Harry Darling himself recorded and mixed the whole record. The 7" comes in three vinyl colours and the super nice artwork is done by Swiss-Punk-Legend Gössi (Moped Lads).
Tracklist:
Bitch Queens – Too Drunk To Fuck
Delilahs'77 – Some Kinda Hate
Release-date:
Preorder: 31st of October
Release: 6th of November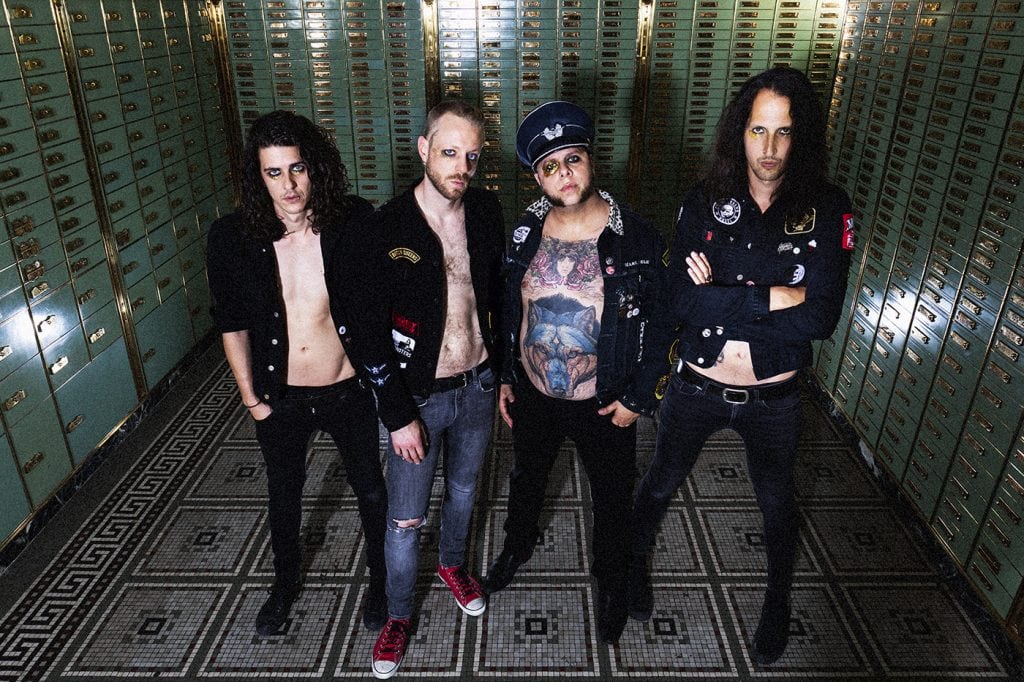 BITCH QUEENS
The Bitch Queens sound isn't just plain 1-2-3-4 Punk Rock. Next to the straight beats and three-chord verses, there's plenty of room for some finesse. Here you'll find a ton of influences on display: It's a street fight with the Stooges and the early Backyard Babies, while next door the Dead Boys are drinking beer with Turbonegro.
Melchior Quitt (Vox/Guitar), Harry Darling (Drums/Vox), Daniel Schönenberger (Guitar) and Marcel Colomb (Bass /Vox) have been on the road since 2008. They've proven themselves in countless shows and a bunch of tours through Europe, USA and Japan. With Mascara and glitter oozing through their veins, there may be no other Swiss formation that can kick more ass on stage than the Bitch Queens.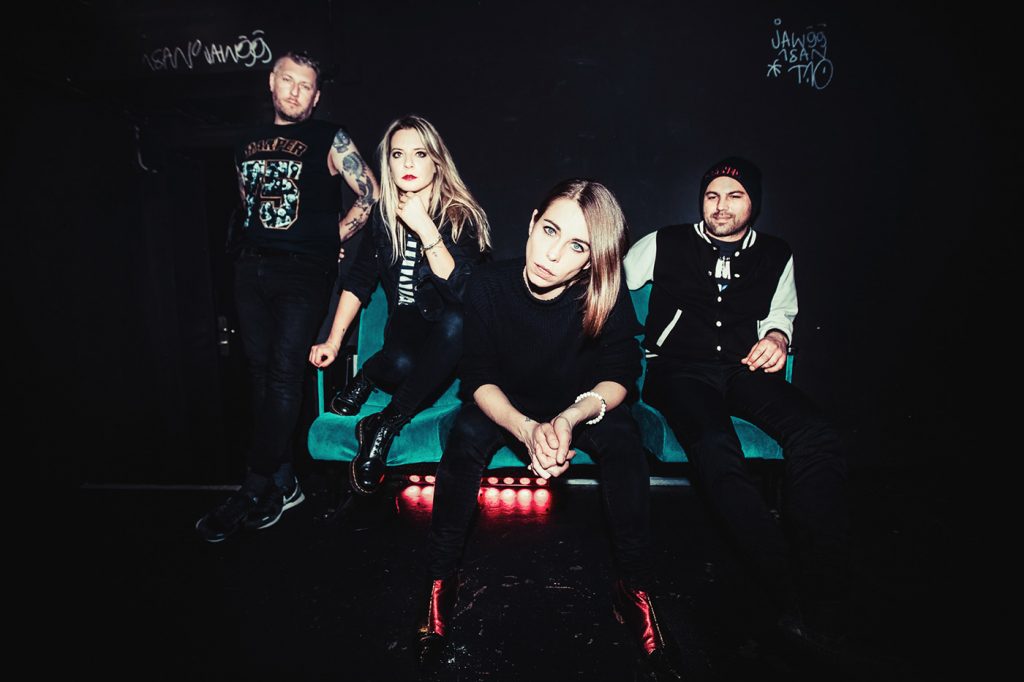 DELILAHS'77
… what do the DELILAHS actually do? Do they still exist?
Hell yeah!
And once again they do what suits them quite well: lateral thinking. In times of acoustic living room concerts and small trio shows, DELILAHS aka DELILAHS'77 clench their Punk fists! With this side-project, they honour the earliest Punk and its heroines and heroes, who will remain unforgotten. A set filled with hits from 1977 and later, a selection of their most beloved Punk songs, played in their usual manner: power, sweat and power chords.
DELILAHS'77 release 4 singles – starting with a Misfits hit "Some Kinda Hate", in form of a split 7- inch vinyl together with their favourite partners in crime, the BITCH QUEENS from Basel, who dedicated themselves to the Dead Kennedys classic "Too Drunk To Fuck".
BITCH QUEENS ONLINE
DELILAHS