NEW NAMES FOR SLAM DUNK FESTIVAL 2022: BEARTOOTH COUNTERPARTS 3OH!3 NOVA TWINS AND MORE!

Committed to delivering the best independent alternative festival with their biggest line-up to date, Slam Dunk Festival are doubling down. Today, the festival adds metalcore favourites Beartooth, the razor-sharp Counterparts, electronic pop wonders 3OH!3, pop-rock outfit Set It Off, the genre-bending duo of Nova Twins, euphoria-inducing Magnolia Park, Australian bright sparks With Confidence and US solo sensation Lil Lotus. 
Due to disbanding, The Mighty Mighty Bosstones will no longer be appearing at Slam Dunk Festival 2022.
Gold-selling Ohio-based rock band Beartooth will be back at Slam Dunk Festival this summer in the wake of their latest album "Below" (2021). Hailed by Knotfest and Loudwire as "Next level heavy" and "Bursting with style, substance and flair", the latest endeavour by the five-piece is a pure distillation of rage that sees them capture a sound sought after by a generation of bands. Earning an RIAA-certified plaque for their hit single "In Between", Beartooth have gone from strength to strength, earning themselves a religiously dedicated global audience after mammoth tours with the likes of Slipknot, Bring Me The Horizon, Architects and A Day To Remember. It has been five years since Beartooth last appeared at Slam Dunk Festival, and their return will be a sight to behold.
About their return, Beartooth say
"We're beyond excited to return to Slam Dunk. It's a killer festival with killer bands and it's an honor to be a part of the line-up. Like a lot of bands, it's been years since we've been able to play in the UK. I promise we're gonna do everything in our power to kick major ass. See ya there!"
With a career spanning over a decade, Counterparts have released six impressive studio albums while steadily growing a dedicated fan base around the world. Hailed by Alternative Press for "capturing beauty in even the roughest of sounds", the Canadian outfit's burgeoning reimagining of melodic hardcore is ferocious endeavour as demonstrated on their most recent record "Nothing Left To Love" (2019).
"DONTTRUSTME", "My First Kiss" featuring Ke$ha, "STARSTRUKK" featuring Katy Perry. Yes, electronic synthpop kings 3OH!3 will return to Slam Dunk Festival, almost 11 years after their first appearance. What have they been up to since then? When they've not been writing songs for Maroon 5 and Ariana Grande, or tearing it up at Emo Nite LA, they've continued to play in front of thousands of fans, celebrating the 10-year anniversary of their RIAA-certified Gold album "WANT". Only last year, 3OH!3 released their latest album "NEED" – a turbo-charged fever dream that saw features from hyperpop duo 100 Gecs and Bert McCracken of The Used.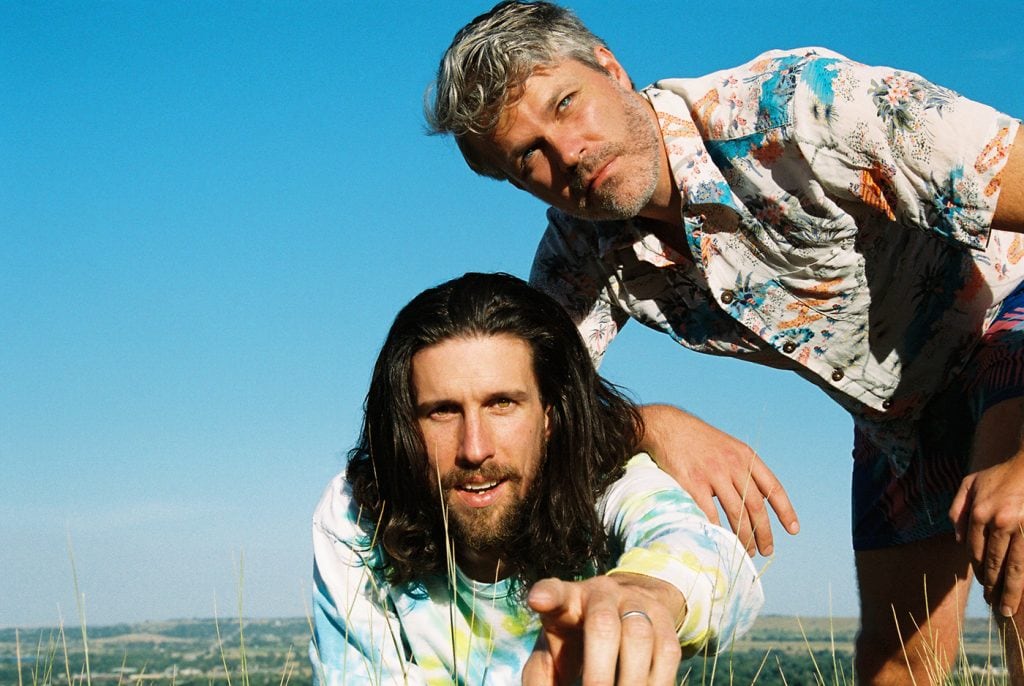 3OH!3 say:
"The UK, the UK, oh the UK! How can we find the words for the joy it is to play in the UK?!… We really cannot wait to get back there for Slam Dunk 2022 and rock a long, very overdue party with you beautiful people! XO"
Since their inception in 2008, Set It Off have conquered one milestone after another; they have released four highly-acclaimed albums, received accolades from the likes of Billboard and Alternative Press and racked up 528 million plays for their Top 10 Spotify tracks alone. Never settling on just one sound, the trio have drawn inspiration from a swath of influences like Anderson Paak and Michael Jackson, developing a signature style that has delighted audiences while on tour with All Time Low, Simple Plan and Sleeping With Sirens.
Set It Off say:
"We are SUPER excited to be joining the Slam Dunk fest this year and reuniting with our UK fans FINALLY!!! Can't wait to see you there!"
Nominated for "Best Band In The World" and "Best Band From The UK" in this year's NME awards, South London's Nova Twins will set Slam Dunk on fire as they blur the boundaries of heavy rock and hip-hop at Leeds and Hatfield. In the last year, the duo that is Amy Love and Georgia South have proven themselves unstoppable, featuring on Bring Me The Horizon's track "1×1" (from their UK #1 album Post Human – Survival Horror), winning Best Video Award for "Taxi" at the 2021 Heavy Music Awards and supporting previous Slam Dunk Festival headliners Enter Shikari on their most recent UK tour. Performing at Slam Dunk Festival for the first time, Nova Twins are not to be missed.
Nova Twins say
"We're so excited to be playing Slam Dunk for the first time. We're always hearing how great it is, so can't wait to experience that energy first hand!"
Making a name for themselves in the Orlando music scene, Magnolia Park have taken the world by storm with their captivating blend of hip-hop and emo-rock, captured in the exciting singles 'I'll Give You The Stars', 'Back On My Bullshit' and 'TDH2S'. Signing to Epitaph in 2021, the thriving six piece unleashed the 'Halloween Mixtape' to high praise from Kerrang!, Rock Sound and Alt Press, with reviewers and listeners alike anticipating their next move. Their debut appearance at Slam Dunk Festival this coming June is sure to delight fans from this side of the Atlantic.
Magnolia Park say:
"We are so hyped to announce we are playing Slam Dunk Fest in June. So ready for our first show in the UK "
Energetic Aussie quartet With Confidence will return to Slam Dunk Festival this summer with an entirely new catalogue since their first appearance in 2017. Building on the effervescent pop-punk sound from their debut album 'Better Weather', With Confidence released the shining follow-up record 'Love and Loathing' in 2021.
With Confidence say:
It's been a long three years since we've visited ye olde England. Three years since we've had a warm beer or gagged at the sight of a black pudding. THREE YEARS since any of us felt alive. But the cliffs of Dover, they call our name once again and we must answer that call with a resounding: "Yes, we would love to play Slam Dunk"
Making a name for himself in the soundcloud emo rap scene, Lil Lotus is the LA transplant shaking up the genre confines of rap, emo and pop-punk and the solo sensation is coming to Slam Dunk Festival for the very first time. Releasing his debut album 'ERRØR BØY' on Epitaph in 2021, Lil Lotus has collaborated with Travis Barker, Against The Current's Chrissy Costanza and his GothBoiClique collective to create a distinctive modern alternative sound.
These new acts will join headliners Neck Deep, Alexisonfire, Sum41 and Dropkick Murphys alongside the very best punk icons, hardcore trailblazers, emo alchemists, rock transformers and future superstars from all over the world including The Used, The Story So Far, Pennywise, The Interrupters, Meet Me At The Altar, Silverstein, Deaf Havana, Cancer Bats, Pinkshift, Motion City Soundtrack and more!
Moving into its 16th year with the biggest line-up to date, Slam Dunk Festival 2022 will take place on Friday 3rd June (North) and Saturday 4th June (South), moving from the usual May Bank Holiday weekend to align with the Queen's Platinum Jubilee Bank Holiday Weekend which begins on Thursday 2nd June. With even more acts to be announced, Slam Dunk Festival is set to redefine rock festivals in 2022 as the ultimate alternative party of the summer.
SLAM DUNK FESTIVAL 2022 ARTISTS (A-Z)
3OH!3
ALEXISONFIRE
AS DECEMBER FALLS
BEAUTY SCHOOL (first-ever festival performance)
BEARTOOTH
CANCER BATS
CHUNK! NO, CAPTAIN CHUNK!
COUNTERPARTS
DEAF HAVANA
DREAM STATE
DROPKICK MURPHYS
ESKIMO CALLBOY
HOT MILK
HOT MULLIGAN
HOT WATER MUSIC
KENNYHOOPLA (first-ever UK festival appearance)
KNUCKLE PUCK
LIL LOTUS (first-ever UK festival appearance)
MAGNOLIA PARK (first-ever UK festival appearance)
MEET ME AT THE ALTAR (first-ever UK festival appearance)
MOD SUN
MOM JEANS
MOTION CITY SOUNDTRACK
NECK DEEP
NOVA TWINS
PENNYWISE
PINKSHIFT (first-ever European festival appearance)
POINT NORTH (first-ever European festival appearance)
SET IT OFF
SILVERSTEIN
SPANISH LOVE SONGS
SUM 41
THE AMITY AFFLICTION
THE BRONX (European festival exclusive)
THE FLATLINERS
THE INTERRUPTERS
THE STORY SO FAR
THE SUMMER SET
THE USED
THE VANDALS
THE WONDER YEARS (playing Upsides album at SDF North and playing Suburbia at SDF South exclusively)
WITH CONFIDENCE
YOURS TRULY
TICKET INFORMATION
General Admission tickets are on sale now, and are £85*.
For more information or to purchase both opening party, festival tickets and aftershow party tickets, please visit www.slamdunkfestival.com. All ticket prices are subject to booking fees*
CONNECT WITH SLAM DUNK FESTIVAL
www.instagram.com/slamdunkmusic