NEW ALBUM NO ETERNITY IN GOLD OUT OCTOBER 30TH VIA UNFD
LIKE MOTHS TO FLAMES have been teasing fans with lyrics and musical snippets over the last week and today, they finally unveiled their brand new single 'SELECTIVE SACRIFICE'. The frenetic track showcases the band's heavy-hitting breakdowns while delivering a message of battling through the conflict of religion while living in the moment.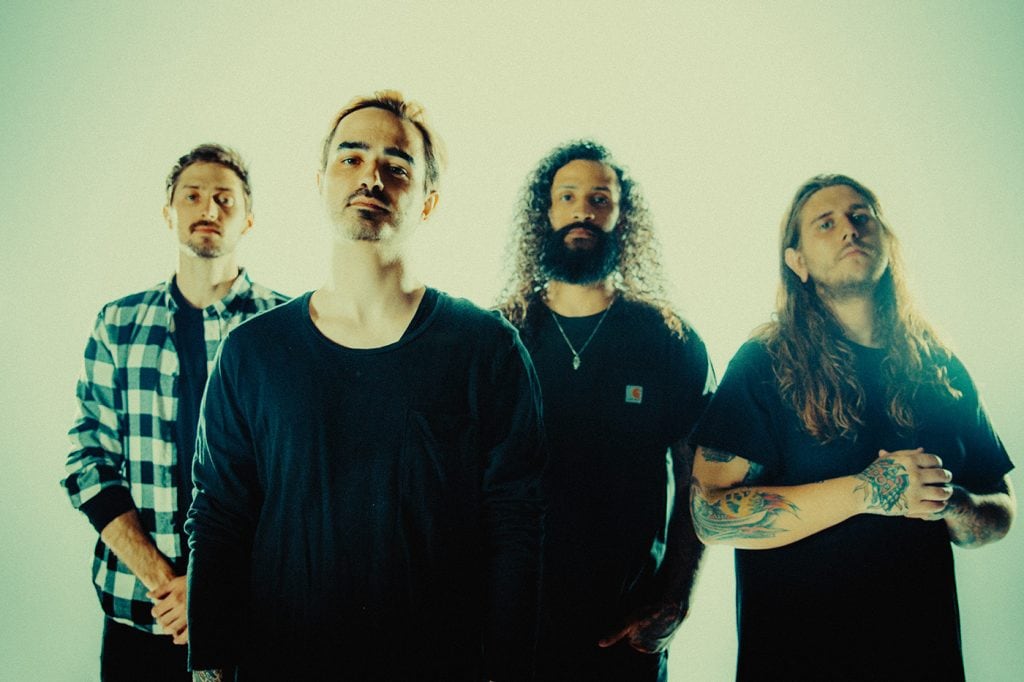 "'Selective Sacrifice' encompasses my on-going struggle with faith and religion. Anyone who's listened to the band over the years knows that I am no stranger to being vocal about my concerns surrounding the topic. I think as I've gotten older, my tolerance for the lack of compassion that's often shown is almost nonexistent," shares frontman Chris Roetter. "There are some morbid realities written within the song but mostly cover the conversations I have internally with myself. I think too much of the focus is what's next or what comes after. The reality is that no one really knows and we genuinely have one opportunity here to make the best of what we've been given."
Fans can stream 'Selective Sacrifice' today HERE
'Selective Sacrifice'joins 'YOTM' and 'Habitual Decline' from the band's fifth full-length album No Eternity In Gold, whichwill be released October 30, 2020 via UNFD. Produced, mixed and mastered by Carson Slovak and Grant McFarland (August Burns Red, Rivers Of Nihil), this is a record that showcases Like Moths To Flames like never before. Displaying their trademark foundations of incisive technical dexterity and uncompromising heaviness – all underpinned with earworm melodies – their fifth studio album is the result of challenged perspectives, fully-realised ideals and lessons learned.
Recorded at the turn of the year, prior to the global Covid-19 pandemic, at Think Loud Studios in York, Pennsylvania, Roetter describes No Eternity In Gold's conception as a process that was both "challenging and overwhelming."
"This record has been a long time in the works," explains Roetter. "This is our first album for which we held an abundance of material going into the recording process. For the first time we were having to examine a huge body of content rather than stretching to force more and chase something down. That allowed us the space to really examine these songs and to focus on exploring and showcasing the true values of Like Moths To Flames, and how to spotlight them."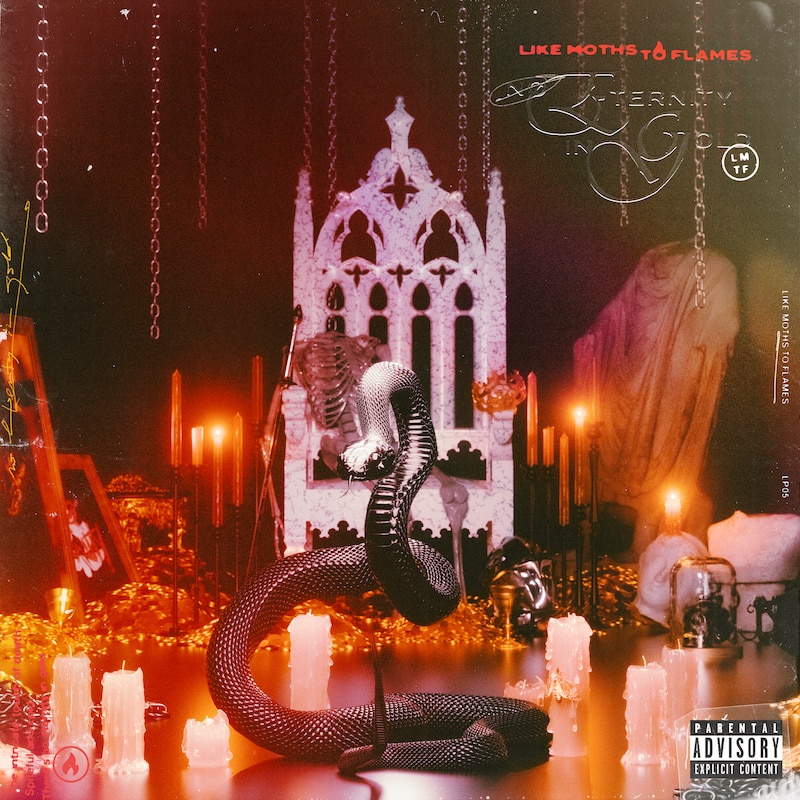 Fans can pre-order No Eternity In Gold today at HERE

With 63 million streams and a decade of global touring to their name, Like Moths To Flames have long been metalcore scene stalwarts; now, they're making their bid to lead its charge.

Like Moths To Flames is Chris Roetter (vocals), Jeremy Smith (guitar), Zach Pishney (guitar) and Aaron Evans (bass).
No Eternity In Gold
Track Listing
1.The Anatomy of Evil
2. Habitual Decline
3. Burn in Water, Drown in Flame
4. Fluorescent White
5. God Complex
6. YOTM
7. Killing What's Underneath
8. A Servant of Plague
9. Demon of My Own
10. Selective Sacrifice
11. Spiritual Eclipse
Find out more