TABASCO & SWEET TEA OUT THIS FRIDAY, OCT 23RD PRE ORDER HERE
The Cadillac Three have announced the release of their new album Tabasco & Sweet Tea, which will be coming out this Friday October 23rd via Big Machine Records. You can pre-order the album here.

Spending their formative years playing music together in basements and garages laid the foundation for The Cadillac Three to put their own spin on each new record.
SPECIAL COUNTRY FUZZ PRESENTS LIVESTREAM – THURSDAY 27TH TUNE IN HERE
Dropping with little warning, Tabasco & Sweet Tea will open a time capsule of their musical history together and expand on some of the grooves from their latest album, Country Fuzz, which was released earlier this year.

"As we finished the last record, we knew we were only tapping the surface with songs like 'The Jam' for where we could go next musically and found ourselves inspired to dive into these sounds that we had never explored before as a band," explains drummer Neil Mason.

"We've always had a lot of influences, but ultimately found ourselves thinking about what we were listening to in high school — The Meters, Stevie Wonder, Medeski Martin & Wood and John Scofield."

Lead singer and guitarist Jaren Johnston continues, "this album is a science project… constantly moving in different directions but keeping one cohesive feel throughout. We kind of have this innate thing going after all these years so it's was cool to kind of stretch into some new musical spaces with elements of a DJ set that flows from track to track, but mixed with 80's funk vibes and jam-band flow over hardcore country lyrics."

Tabasco & Sweet Tea explores hybrid sounds throughout the 11 modern-meets-nostalgia tracks. Connecting with their fans and creating no matter the obstacles, the band are launching the new project at a reduced price for the first week so it's more accessible during a time when many are not spending as much on music, but need it more than ever.

"We wouldn't be where we are without our fans," shares bassist Kelby Ray. "We lost the ability to tour and know many of our fans have also lost their ability to work consistently this year so we wanted to find a way to provide this album as cost effectively as we could. Our hope is that everyone who wants Tabasco & Sweet Tea can get it without breaking the bank."

Johnston's gritty vocals explode over unexpected guitar riffs as Ray pounds out taut yet voluptuous bass lines over Mason's gnarly, syncopated rhythms. Their boisterous, yet good-natured freewheeling vibe erupts with the title track whilst 'Sabbath On Cornbread' closes the album as a calling-card fused with the electricity of their live shows.

Known across the globe for their unpredictable concerts – equally impressive and amped in a sweaty club or festival main stage – TC3 delivers. As touring hit pause due to the pandemic in March, fans have still shown up every uncertain step of the way with incredible support from purchasing exclusive 'crew' merchandise that helped TC3's road family with the loss of shows, donating to Second Harvest Food Bank of Middle Tennessee as a part of their 100,000 meals in 100 Days initiative and highlighting local venues and other artists as their Country Fuzz Presents takes up a livestream residence at The Basement and Exit/In.

The doors may be closed, but TC3 have made sure the music has not stopped because communities need the space to connect safely and affordably. On October 27th TC3 will debut songs from Tabasco & Sweet Tea with a livestream for audiences in North America at 7:00P CT and UK/Europe at 20:00 CET.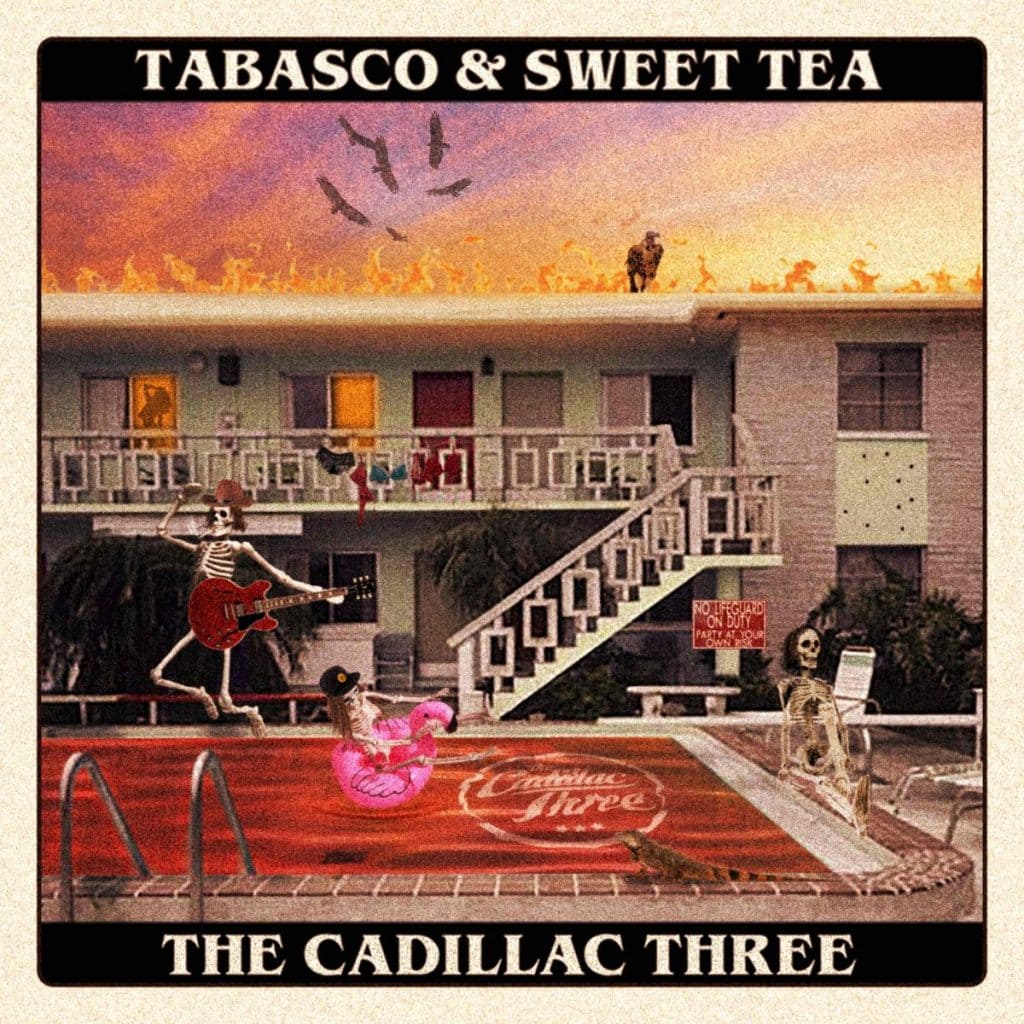 Maybe it's a sign of the times that this project is released now, as playlists reflect listeners finding comfort in old favourites when times are tough. TC3 finds the common ground interweaving traditions of American popular music and proving that new can still feel classic without being derivative yet simultaneously casting a vision for good times ahead.