Back in 2013, when the world was still pretty weird, but markedly less bizarre than it is now, Captain Sensible and then former Damned bassist Paul Gray reunited for an album called 'A Postcard From Britain' under the name The Sensible Gray Cells. This was long before Paul Gray re-joined The Damned for their 'Evil Spirits' album in 2018 and allowed the pair to reacquaint their musical partnership and explore their love of the quintessentially British late 60s psych-pop period that has always been their passion.
And now, with live music derailed for the foreseeable future and 2020 already proving to be an unforgettable year for all of the wrong reason, Sensible and Gray were inspired to reignite their Sensible Gray Cells persona, together with Johnny Moped drummer Marty Love, for 'Get Back Into The World', released via Damaged Goods Records this coming November 27th.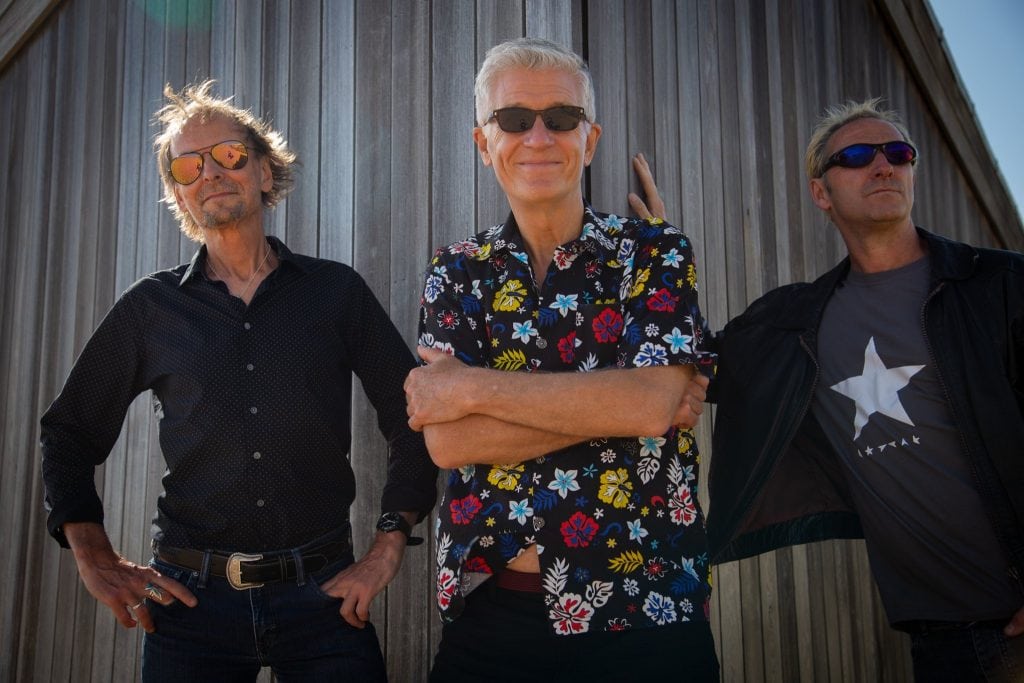 "PG and myself being garage psych aficionados feel there should be more of this kind of music and this is our contribution to the cause," explains the Captain. "If I said that some of these songs were 'Damned rejects' that shouldn't be seen as an indication of inferior song writing, more that they're not wearing the right shirt."
"I've never been a prolific writer being a lazy so and so, I think it's best to wait for inspiration to call, which explains the 7 year gap ( how many albums could the Beatles have crammed in that period!) but in the meantime Paul re-joined the Damned and we've gigged about a bit, which is always fun – CAN WE HAVE LIVE MUSIC BACK AGAIN PLEASE!"
'A Postcard From Britain' was a snapshot of modern life and similarly, 'Get Back Into The World' provides a comparable document.
"It's sad that high streets around the world have been destroyed by online shopping but nobody's forcing people to do it – what can you do," he states. "These are very strange times we're living though – I just count myself lucky to have been around to witness the 2nd half of the 20th century; a fab time for music, culture, ideas and that without even mentioning Benny Hill and On The Buses. The new album coincides with all this virus malarkey, which, unpleasant as it is will undoubtedly be used by the powers that be to tighten the screws on us little people on behalf of their billionaire paymasters. Blah blah, etc. There's a bit of that hidden away in the album."
Back in June, listeners got their first taste of the new Sensible Gray Cells in the form of the 'So Long'/'What's The Point In Andrew?' seven-inch, now long since sold out. Show-casing what to expect from the album, the strutting rock n' roll of 'So Long' was a stark contrast to the whimsical royal-baiting of 'What's The Point Of Andrew?' ("Known forever as the royal spare") and shows the variety of moods and styles on offer here.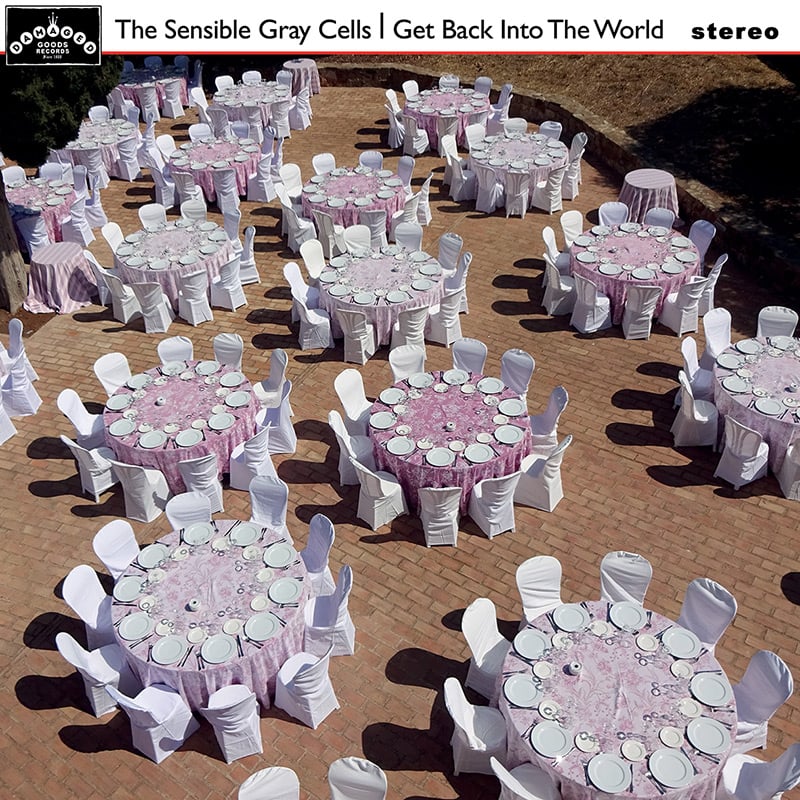 Now comes 'I Married A Monster', a stomping 60s garage punk nugget that pays tribute to their love of old horror films.
"We love all those old Ealing comedies, 'Carry On' films and 1950's hammy-horror movies like The Blob and I Married A Monster From Outer Space," explains Paul. "This is our musical tongue-in-cheek spoof homage to them….after all, you never can quite be sure…can you??"
Get Back Into The World track listing:
1 Sell Her Spark
2 Get Back Into the World
3 Don't Say I Didn't Warn Ya
4 Black Spider Memo Man
5 Stupid Dictators
6 So Long
7 A Little Prick
8 DJ With Half a Brain
9 Jam Tomorrow
10 What's the Point of Andrew?
11 Fine Fairweather Friend
12 I Married a Monster
13 You and Me 14 Another World
Get Back Into The World is available for pre-order in the following formats HERE:
The title track will also be released on a 7" single along with an exclusive B-side two weeks prior to the album release.
ALBUM OPTION ONE
An exclusive black and yellow splatter vinyl LP (12 tracks) + a black vinyl 12" single containing two extra tracks + a set of three signed postcards. Limited to 500 copies.
ALBUM OPTION TWO
Standard release grey vinyl LP (12 tracks)
ALBUM OPTION THREE
CD (14 tracks)
ALBUM OPTION FOUR
Cassette (14 tracks). Limited to 100 copies
'Get Back Into The World' 7" single featuring exclusive B-side 'World of Confusion'
Blue vinyl – mail order only – Limited to 400 copies
Grey vinyl – mail order only – Limited to 400 copies
Clear vinyl – shops only – Limited to 400 copies
Find Sensible Gray Cells online at: